Lookups are the list of values that store the information for any drop downs or multi-select fields in job briefs or checklists.
Values can be added to the lookups, but cannot be deleted.
To access the Lookups area within DotApprove, click on the drop down arrow by your silhouette and click on 'Administration'.
For Global Administrators, click on the 'Lookups' button from the Administration screen.

For Business Area Managers, click on the 'Business Areas' button on the Administration screen, then select the business area that contains the lookup you want to change.

Then select the 'Lookups' button

On the Lookups page, you will see a list of lookups that are specific to your site. Selecting the name of the lookup on the left hand side you will be able add or edit existing values
To add a new value, select 'Add Entry' on the right hand side.
To edit an existing value, click on the value. Changing a value will change the value in historical jobs.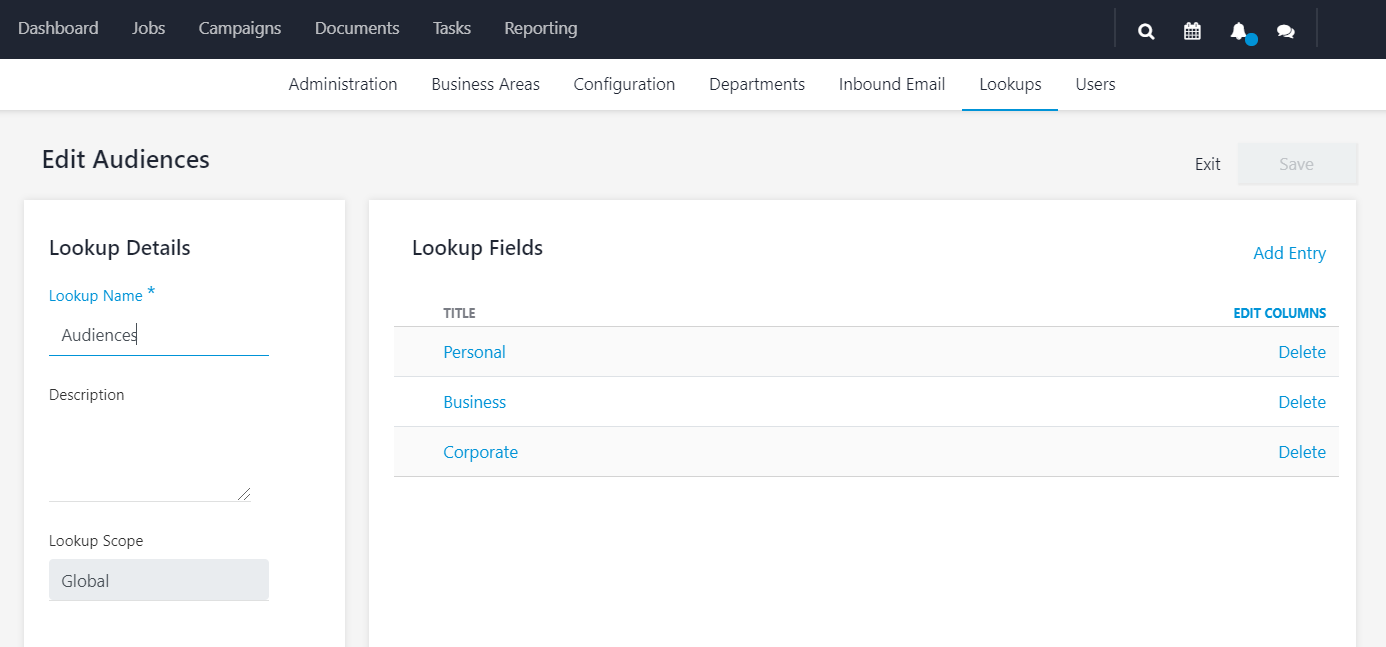 Warning: Changing a value that drives another question/field in a job brief or checklist may break this link.
Warning: Adding a new value that should, if selected, drive another field, needs to be completed by the DotApprove team.
If you have any questions, or need help with changes/additions, please contact support