To access the User Groups area within DotApprove, click on the drop down arrow by your silhouette and click on 'Administration'. Then click on the 'Users and Groups' button

Then select the User Group tab

The user groups are normally associated to the workflows. If you're unsure as to what impact changing the user groups will make, please contact customer support.
Edit User Group
To edit the user group click on the 'Edit' button. The user groups have a scope, if the scope is for a specified business area, users must have at least editor permission to be added to the group.
If the scope is Global, the user must have at least editor permission at the global level.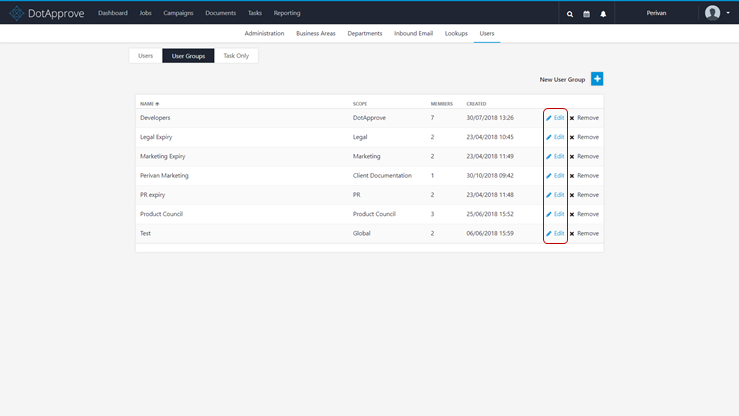 You can add or remove users to the group. There must be at least one manager assigned to each user group.
If the user group is associated to a workflow where tasks are sent to a group rather than an individual user(s), the manager(s) will be the one's who receive the emails and can allocate the task to anyone in the group. You can have as many users in the group assigned to be a manager as needed.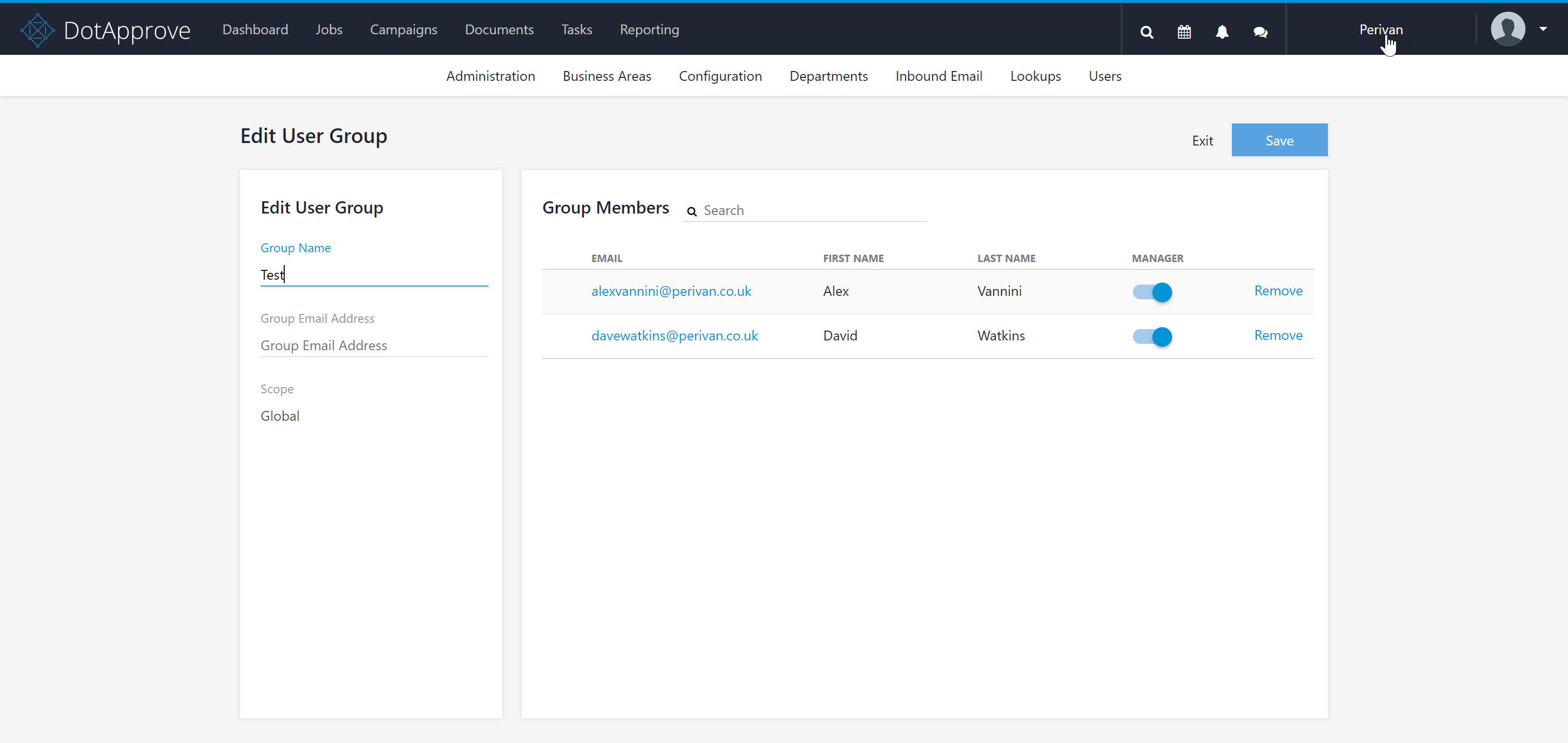 Remove User Group
To remove a user group click on the 'Remove' button.
Warning: Removing a user group can affect other parts of the site, for example, a workflow step may have a user group linked as the approvers, removing the user group will mean that no one can complete the workflow.