Business area administrators have the ability to edit the email templates that the system sends relating to jobs, workflows, tasks, expiry and discussions.
To edit email templates, click on the drop down arrow by your silhouette and click on 'Administration'. Then select the 'Business Area' button.

Then select the business area that you want to edit the email templates for.
The business areas you see will depend on your site setup and your permissions as an administrator.

From inside the business area, select the 'Emails' button.

From here, select the template you wish to edit. If you have any questions about which email templates are sent in what situation, please contact support who can assist.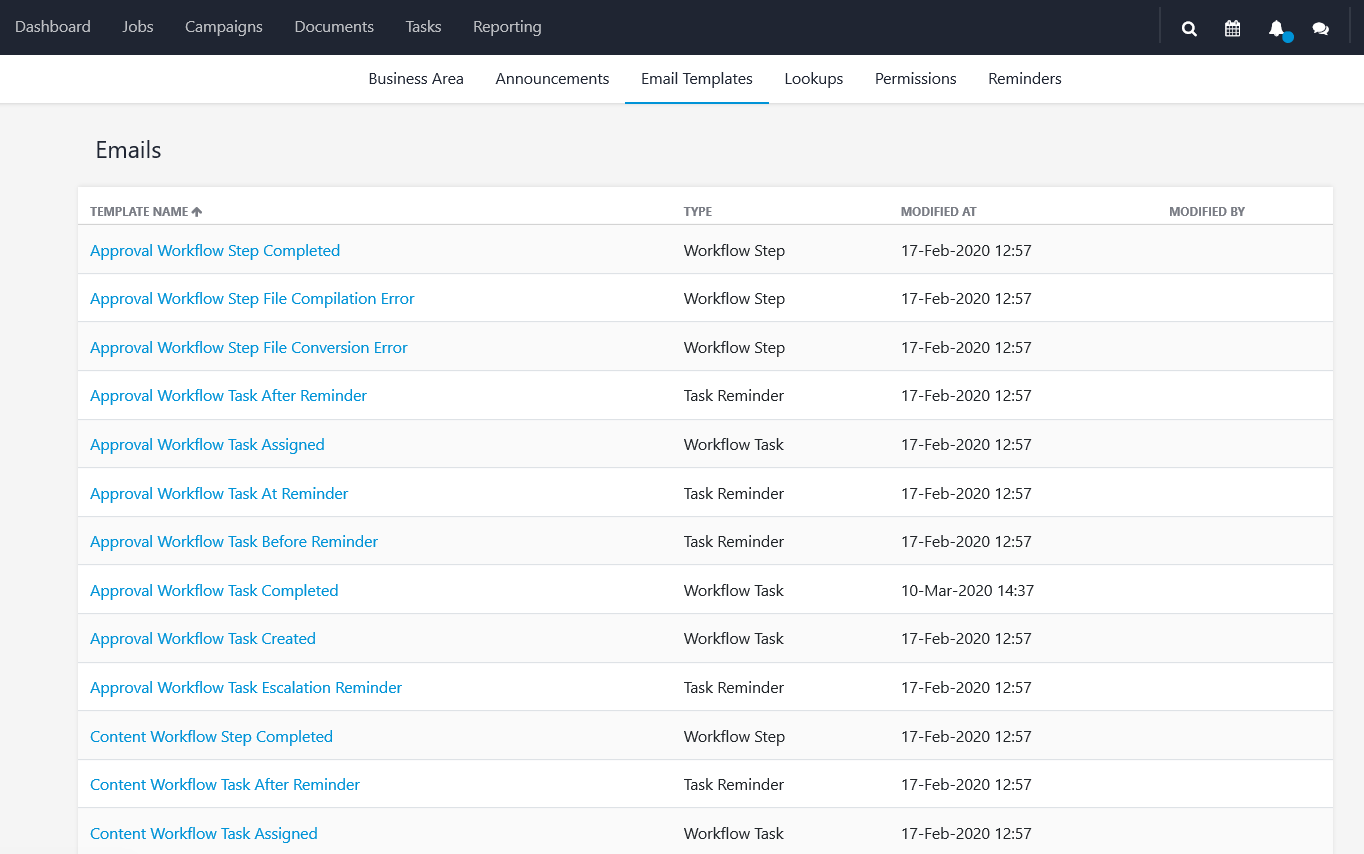 Email templates can be edited as required. Placeholders from the system, such as the job number, can be inserted into the email subject or email body by clicking on the relevant placeholder from the list on the right hand panel.