Tapping the Pen icon will display your annotating tools.



Annotation options will appear top left of your screen, giving you a range of different features.


Pen
Comments
Text box
Signature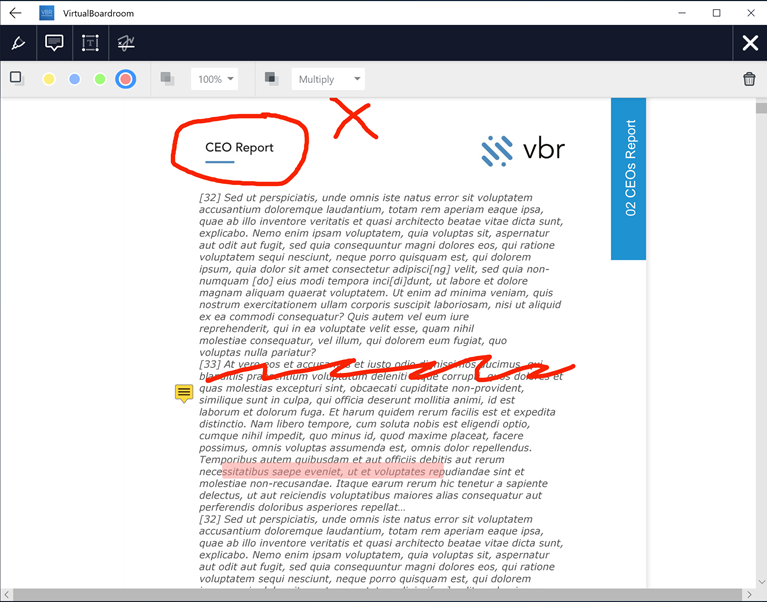 The Pen tool will give you the ability to write freehand notes with your finger or a stylus. Once a note is made, you can select and configure the note e.g. colour, thickness etc.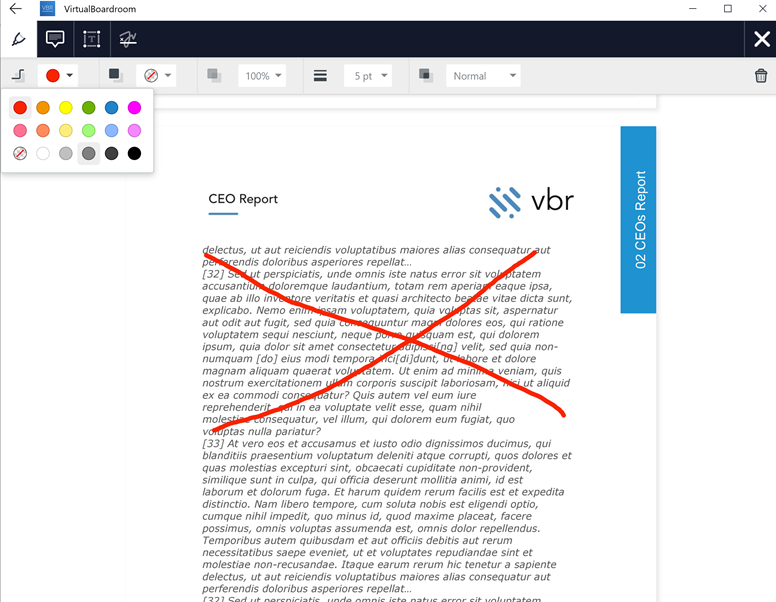 The Highlight tool has several options available. Highlight, strike-through and two styles of underlining. To reveal this menu, highlight some text on the page.
These annotations are also editable in terms of colour etc.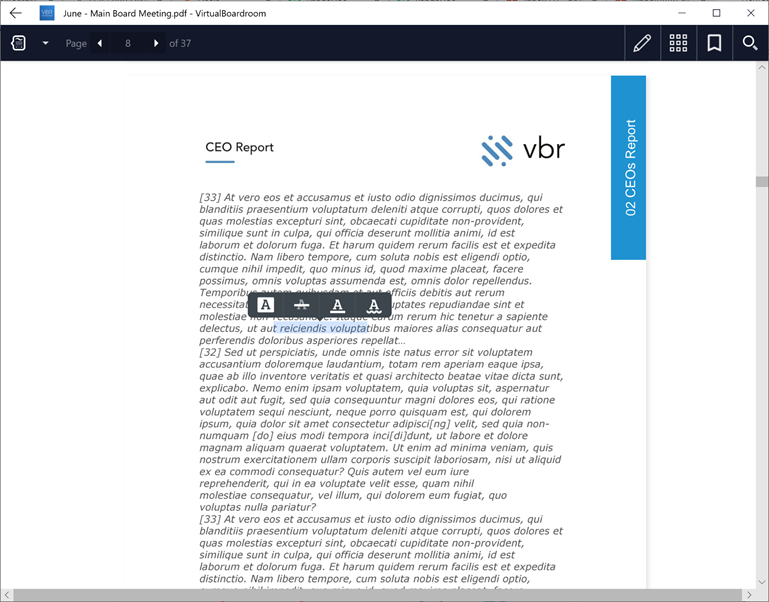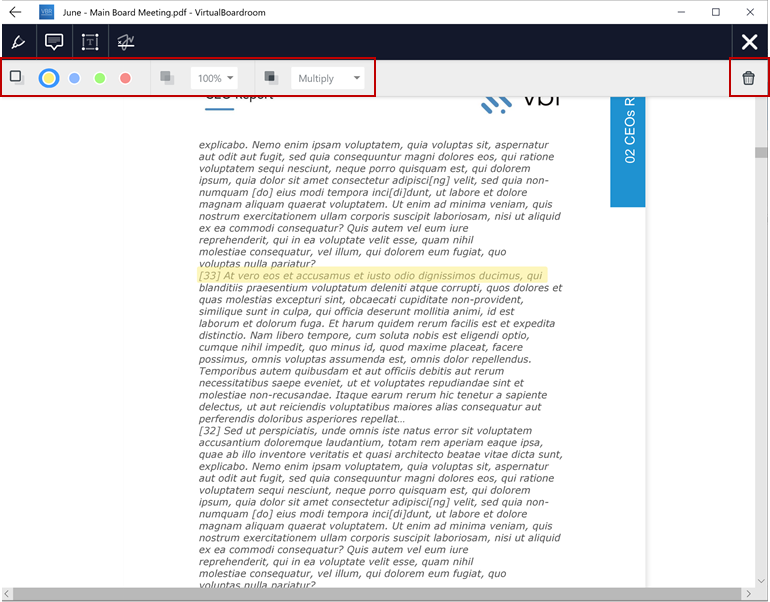 The Note tool allows you to add sticky note comments and also has other tools available running across the top of your screen.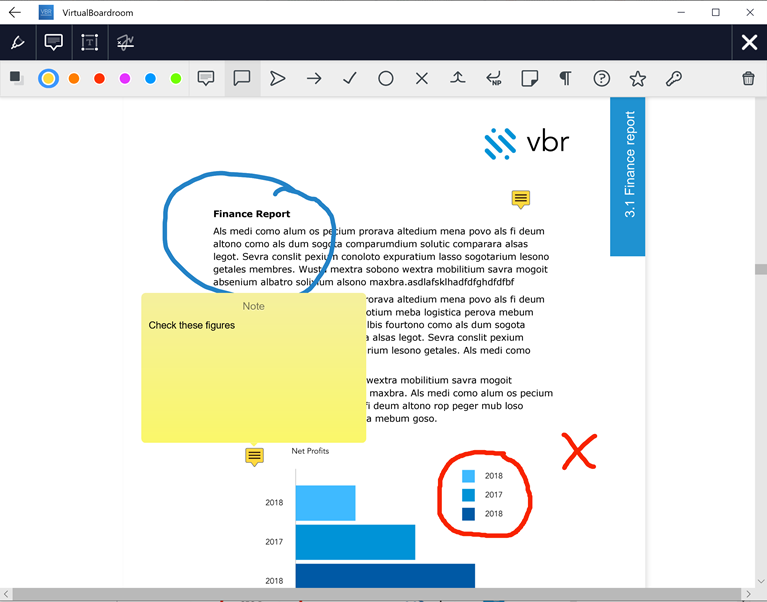 The Signature tool allows you to add and store a signature with editable features included.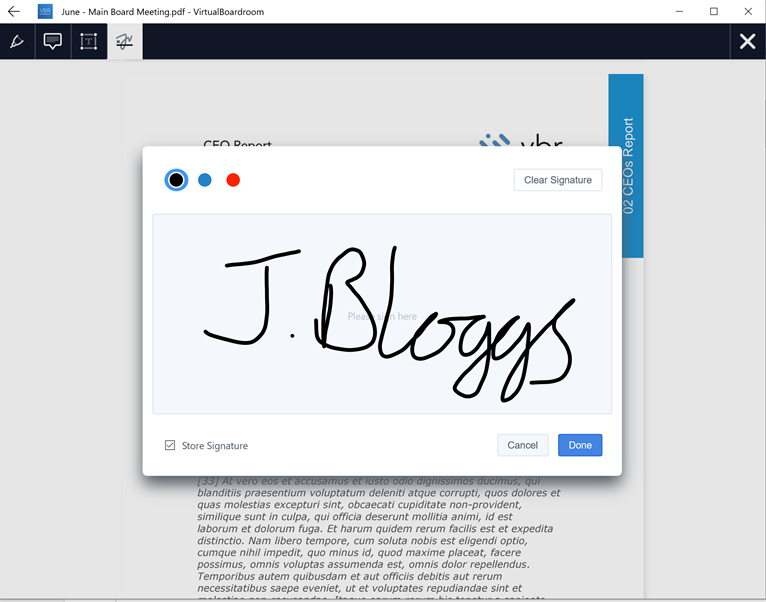 Important: It is recommended that you frequently sync and save your annotations to the server.
To achieve this, simply move away from your pack, by clicking on the back arrow located top left of your screen and you will see the app display a brief dialogue box, highlighting the app is saving your annotations.
Alternatively, you will be prompted to save your changes when you close the app.