Users can add additional user calendars within their business area to their view, this allows users to have visibility of what work other users have scheduled within their DotApprove calendar.
To add a user click on the calendar at the top of the screen, this will drop down the calendar. To the bottom left begin to type in the user's email address, this populates the list below with the users that fit the criteria.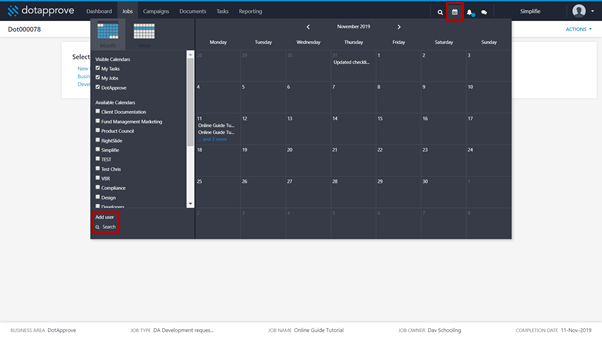 Click on the relevant user, this will populate their calendar on yours. They will also show under 'Visible Calendars' so you can switch their calendar on and off as you wish.