Jobs and campaigns can be duplicated to save time if you are looking to send through updated content for a job.
Click on the 'Actions' drop down in the top right corner, then select 'Duplicate'.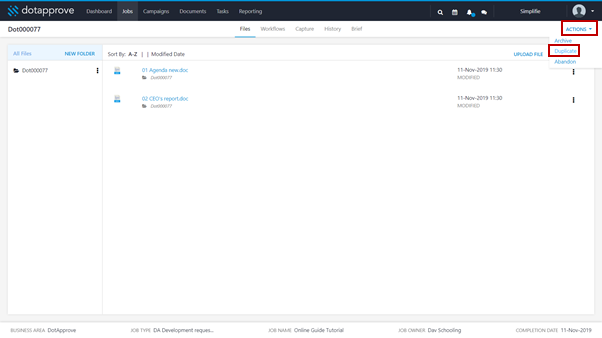 The job details and brief will be populated with the same job details which can be edited if needed. It's most likely the target completion date will need to be amended.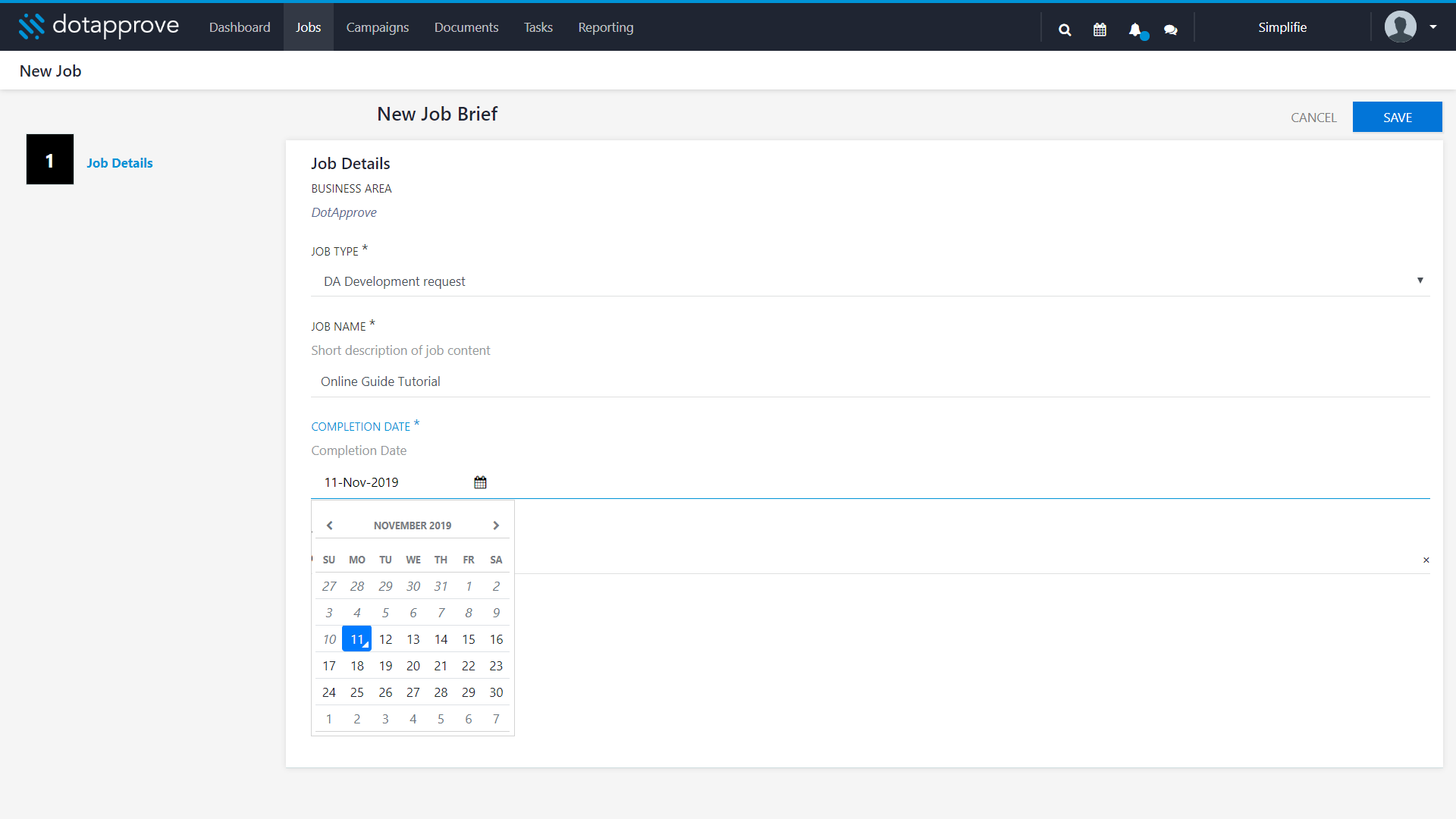 The job will be populated with the previous documents which you can put into a folder to keep your job organised.