Log in and click on the relevant meeting card on your dashboard.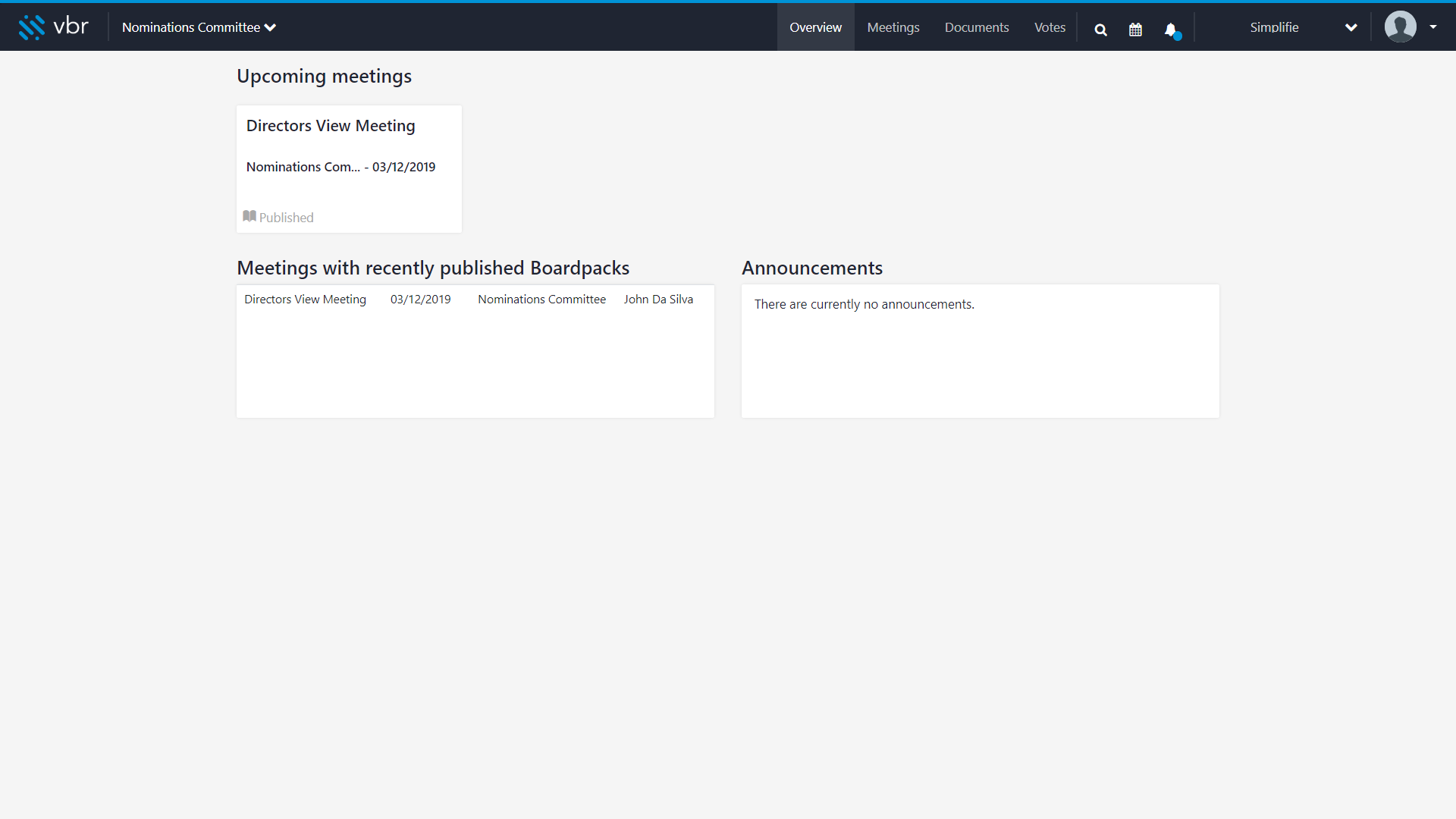 To the left of the screen, you will see documents that have been published to you under 'Published Documents'. There will be two versions available - an E-version (the icon on the left) and a print version (the icon on the right, circled below). Click on the print icon to open the document.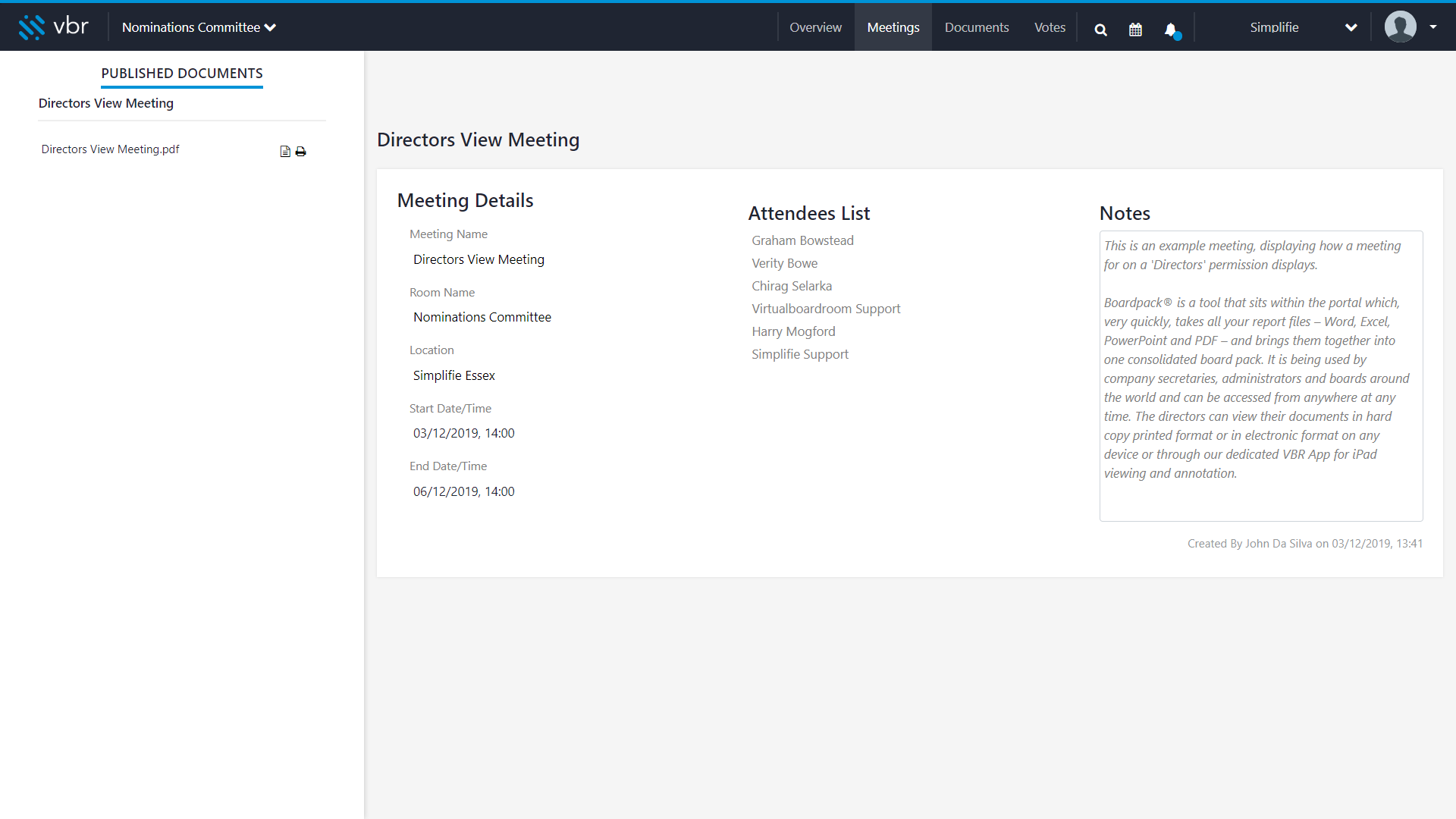 Depending on the size of the pack and your strength of Wi-Fi signal, the pack may take a few moments to open.
Launching a published document can vary depending on your preferred browser and its default settings.
In Chrome, once you click on either the e-version (left) or print version (right) icon, circled, you will see a prompt to either open the file or it may open immediately on your screen depending on your browser settings.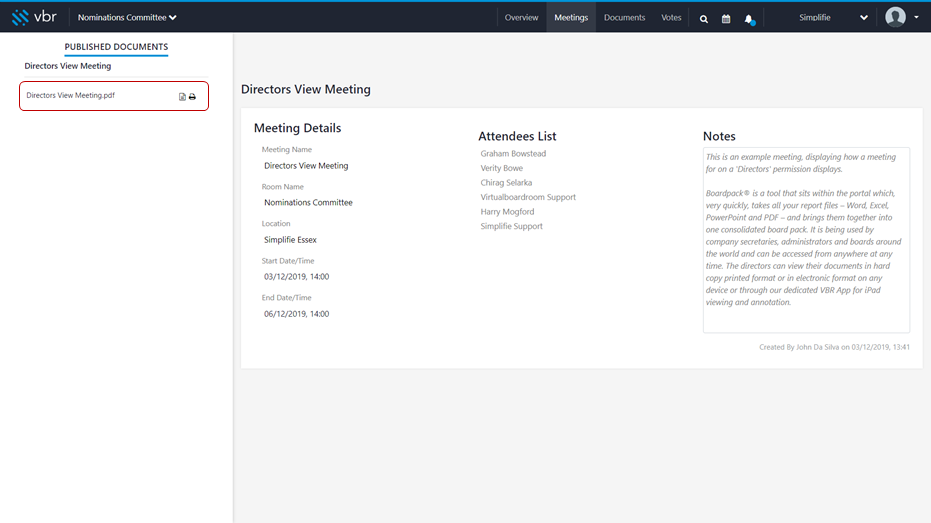 Once open, choose 'CTRL + P' or File > Print, select the relevant printer and click 'Print'.