Once logged into your app, navigate to the relevant room.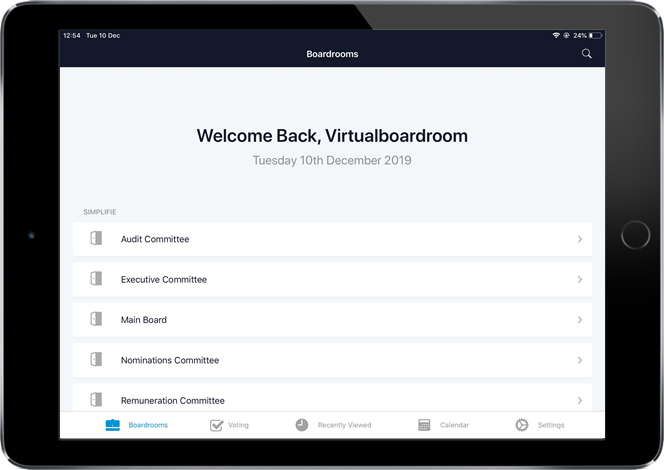 Click 'Document Library' to the right-hand side.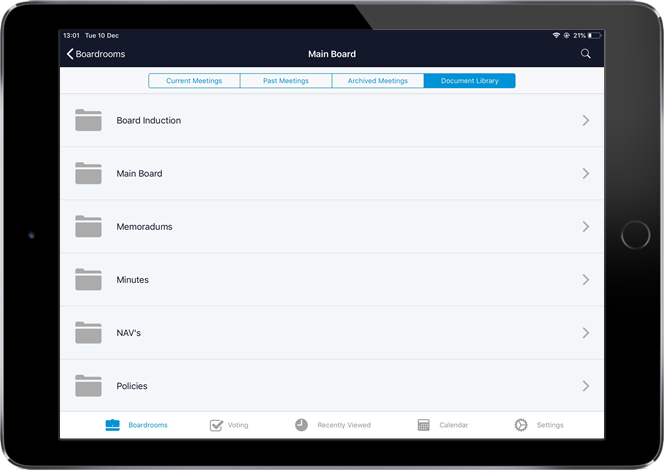 Within the Document Library, you will see folders and files with content uploaded by room managers and administrators.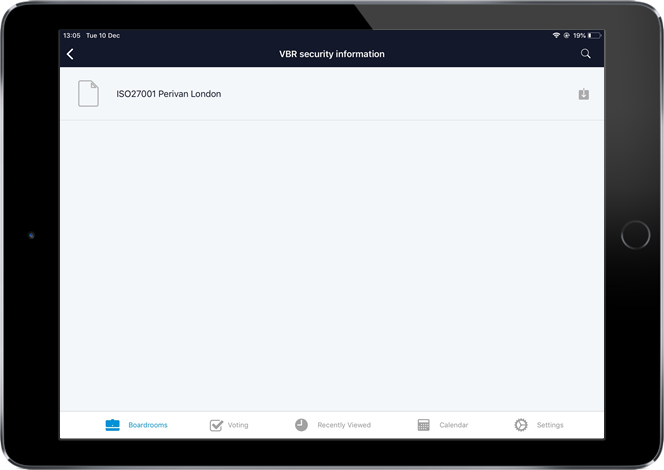 Click on the file names to open the documents.
Note, In order for this information to appear correctly, they must be in 'PDF' format, uploaded by the Administrator via the online portal.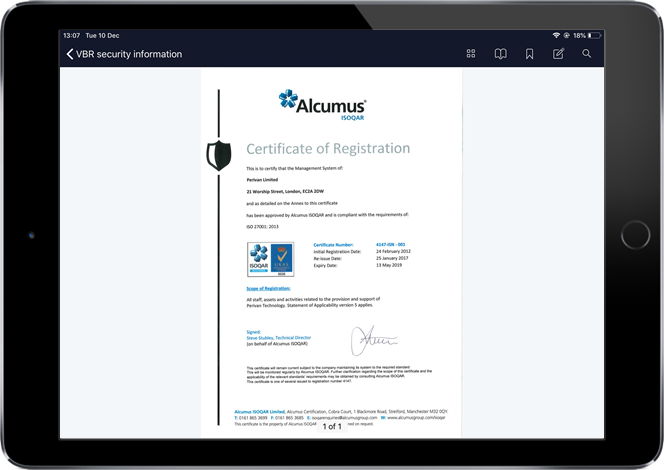 Please note: Annotations made on document library files will not persist if you ever uninstall and re-install the app