When a new version of an app is ready to download, go to the App Store on your iPad and tap on 'Updates'.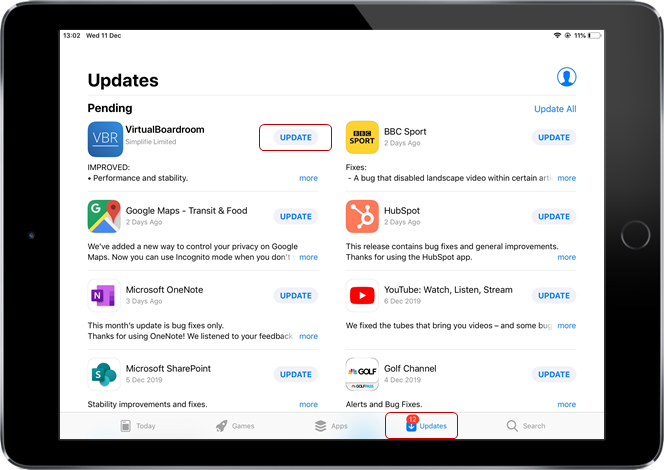 This will reveal the apps that are ready to be updated. Locate the VirtualBoardroom app and tap on 'Update' next to the icon and description. This will begin the downloading process.
Once complete you will be able to open the updated version of the app.