The 'Users' tab in the Admin Console allows RightSlide user permissions and assigned departments to be updated or a user account to be disabled.
Note: users cannot be added here – please contact Perivan in this regard. 

Step 1: To update users go to the 'Users' tab on the console.
All users will be listed on the left. Click on a user to display their current details and permissions.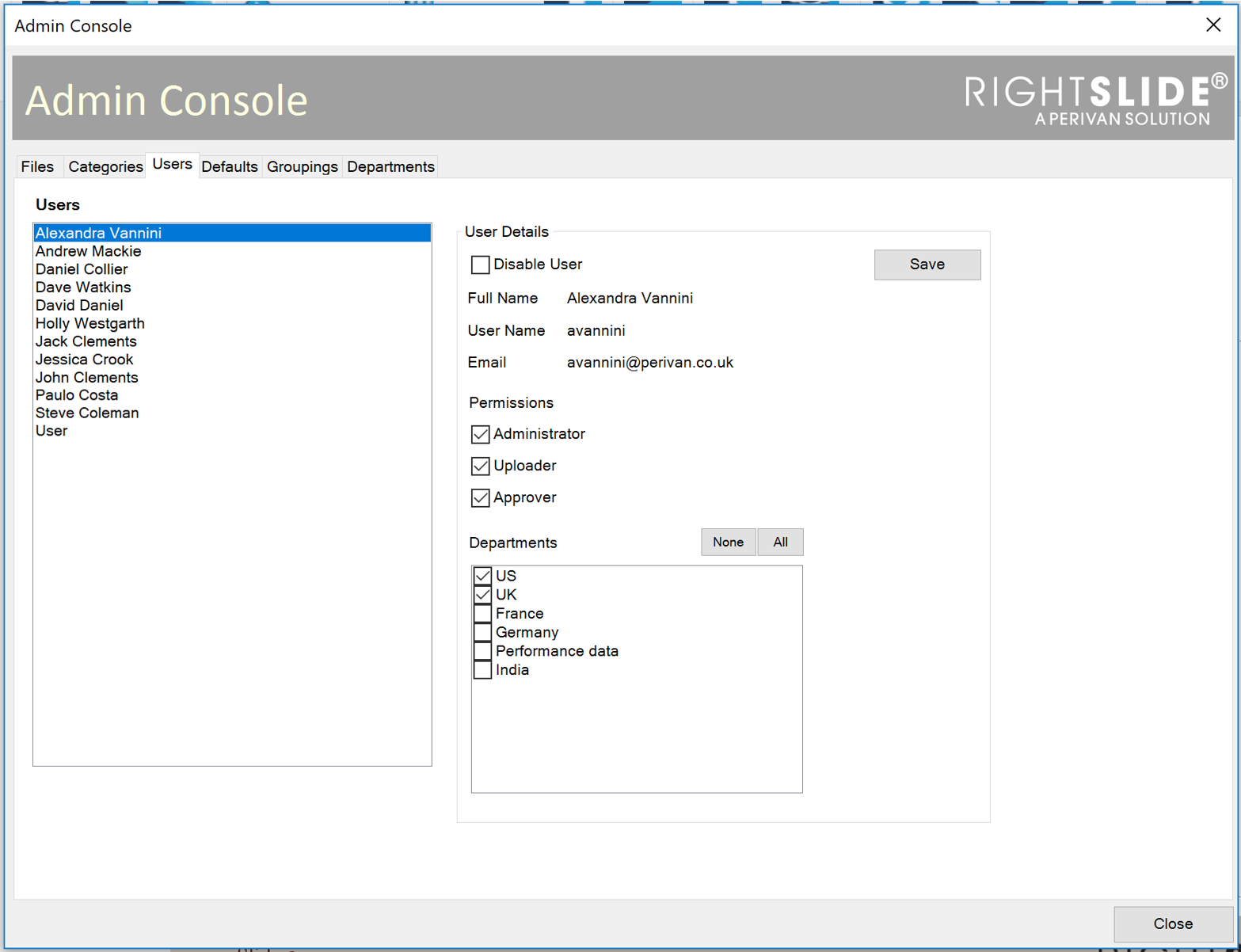 Permissions available:
Disable User – this prevents that user from accessing RightSlide content
Approver – the user will have access to Slide Approval functionality and will be able to remove watermarks
Uploader – the user will be able to upload slides to the library
Administrator – the user will have access to the admin console
With none of these options checked, the user will be a basic user and only have access to the library to create presentations including the formatting functionality.
Step 2: The 'Departments' panel allows users to be assigned to departments. Users in department(s) will have access to that department's slides, designs and presentations.
If they are not in a particular department then those files will not be downloaded on to the local machine during a sync.
Note: Administrators do not automatically have permission to all Departments and so may not see all files in their admin console.