Late additions
Occasionally, you may need to include a late addition to a pack that is already published.
In order to apply a late addition, go back to the 'Build' step and upload your late file.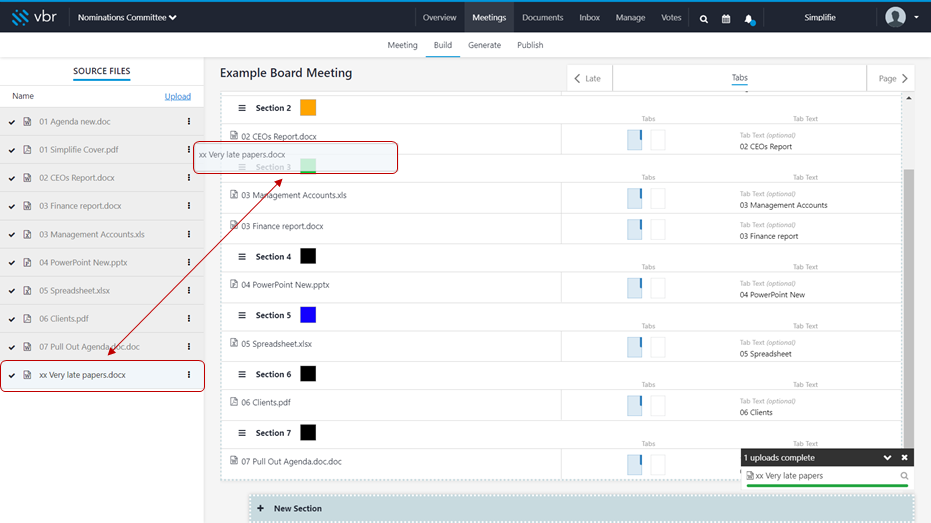 Drag and add your late addition file into a section, alternatively, if it is a new section altogether, create a new section.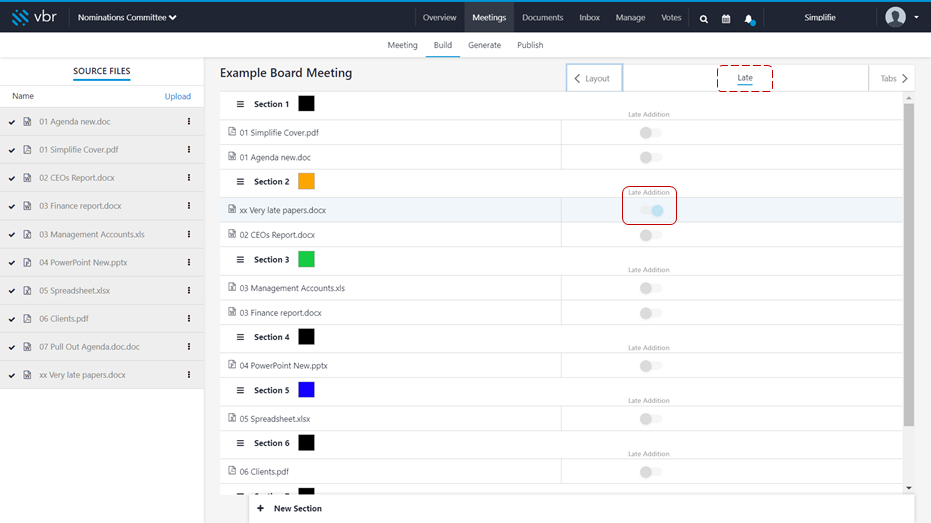 Scroll through the header menu to the 'Late' setting. You will notice that, as the pack is in a published state, the late addition option has been applied by default for a pack that is published.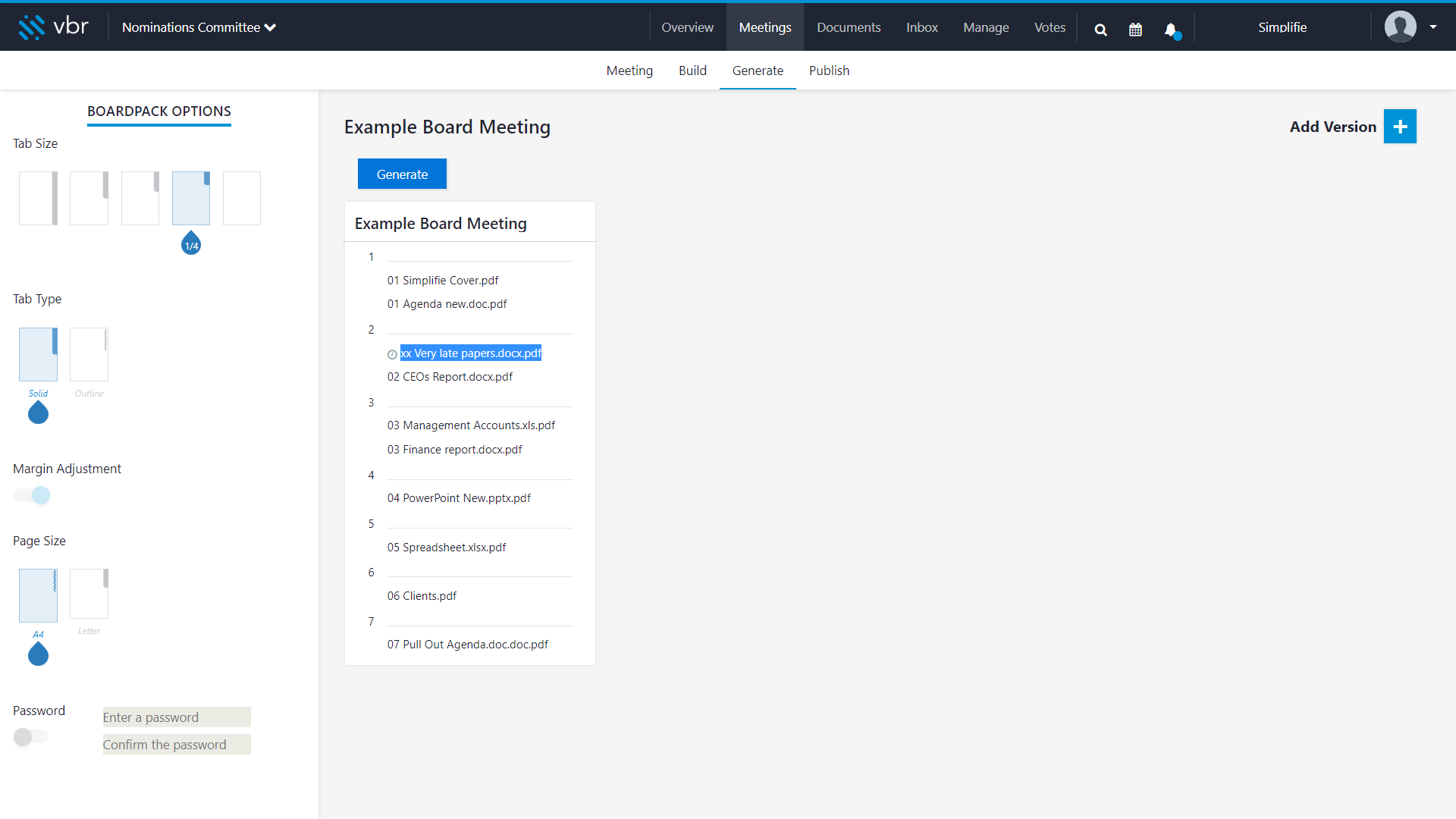 Move to the 'Generate' step and you will see the late file added to the existing list of source files.
Go ahead and regenerate your pack.
You will be presented with an additional late addition PDF, supplementing the main pack.
Note; The late addition becoming a supplemented document will ensure that existing annotations made on a front-end users device is retained.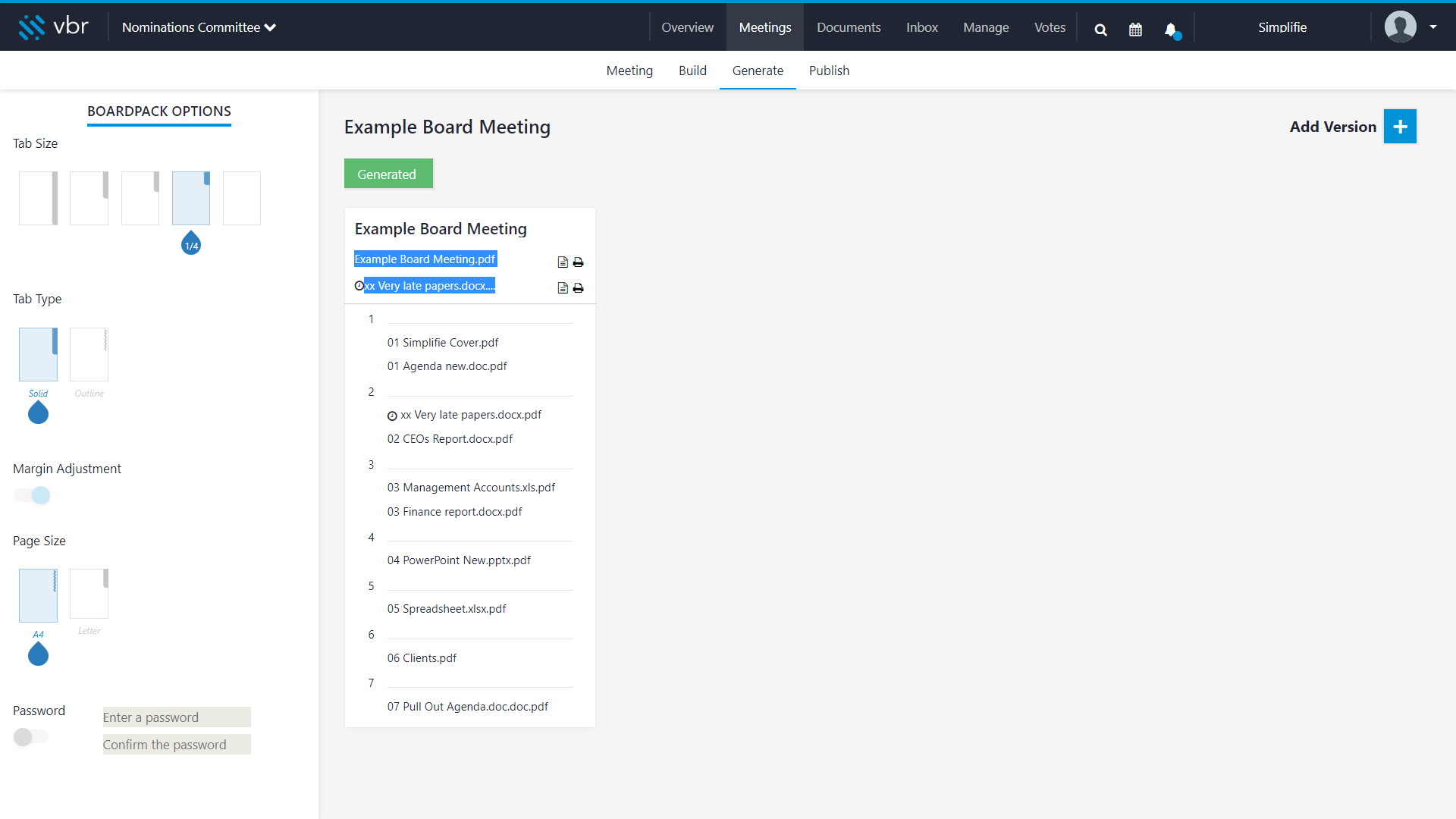 Move across to the 'Publish' tab and choose 'Republish'.
This will supplement the originally published pack with the late addition (in the portal and app).
N.B. Any changes to meeting card details - i.e. additional attendees or date changes - choose 'Update' on Publish tab.