On the left, you will find your 'Boardpack Options' panel. This allows you to adjust your preferences for this particular pack.
Tab Size - allows you to adjust the size/depth of your tabs
Tab Type - gives you the choice of two tab styles.
Margin Adjustment - enlarges your source file content to fill as much of the page as possible. Deactivate this and your source files will appear reduced in size per page.
Page Size - gives you the option for an 'A4' or 'Letter' sized pack.
Password - allows you to encrypt your pack.
Once you are happy with your choices, generate your pack by clicking the blue 'Generate' icon.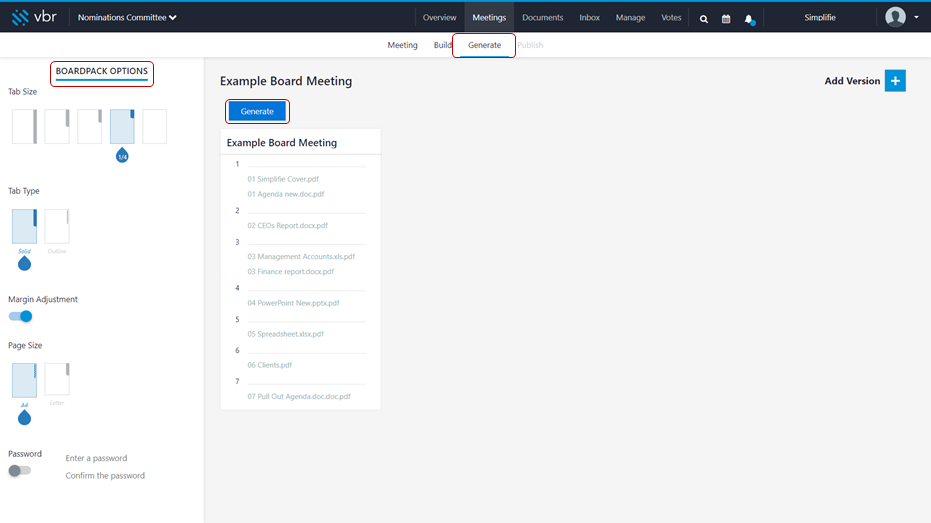 Once complete, the blue 'Generate' box will turn green and display 'Generated'.
You will see two icons appear above your source file list, highlighted below.
E-Version - an electronic version. Once published this will be reflected within the 'Directors' Dashboard' and in the Apps.
Print Version – a PDF allowing you to print physical copies if required.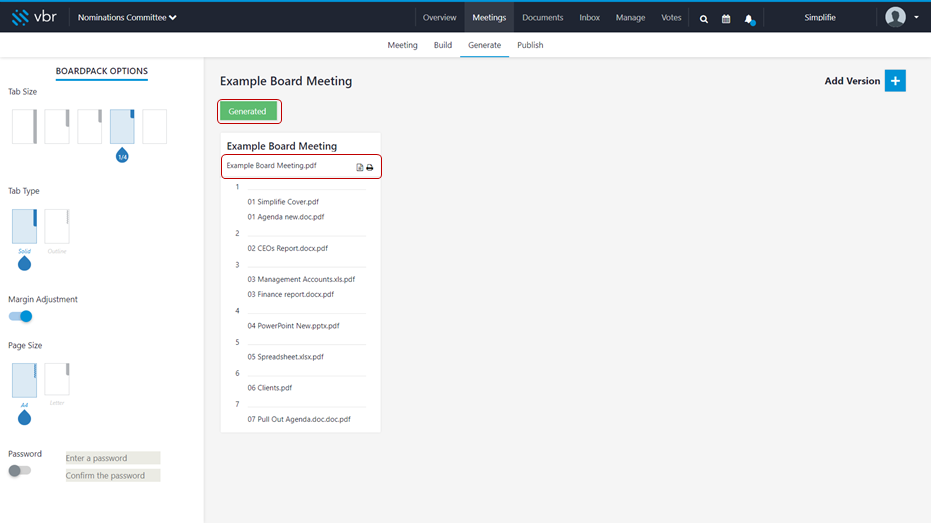 Clicking either of these icons will launch a PDF and give you the opportunity to review the pack before publishing.
Key differences between a Print Version and Electronic Version will be:
The print version, right, will contain blank pages before every section start. This will ensure that each section starts on a right-hand page when you print the pack duplexed to your copier.
The electronic version, left, will omit all blank pages as they are not required. All 'Spread' pages and 'Pull Out' pages, together will all uploaded landscaped files will revert back to their original size and orientation in order to be easily read on any device.
Note: If you password protect (encrypt) your generated meeting pack, any subsequent requirement to regenerate the pack, ie: adding late papers, for example, you will need to re-apply the password in order to be able to regenerate the pack, keeping the password active for all applicable additional versions generated.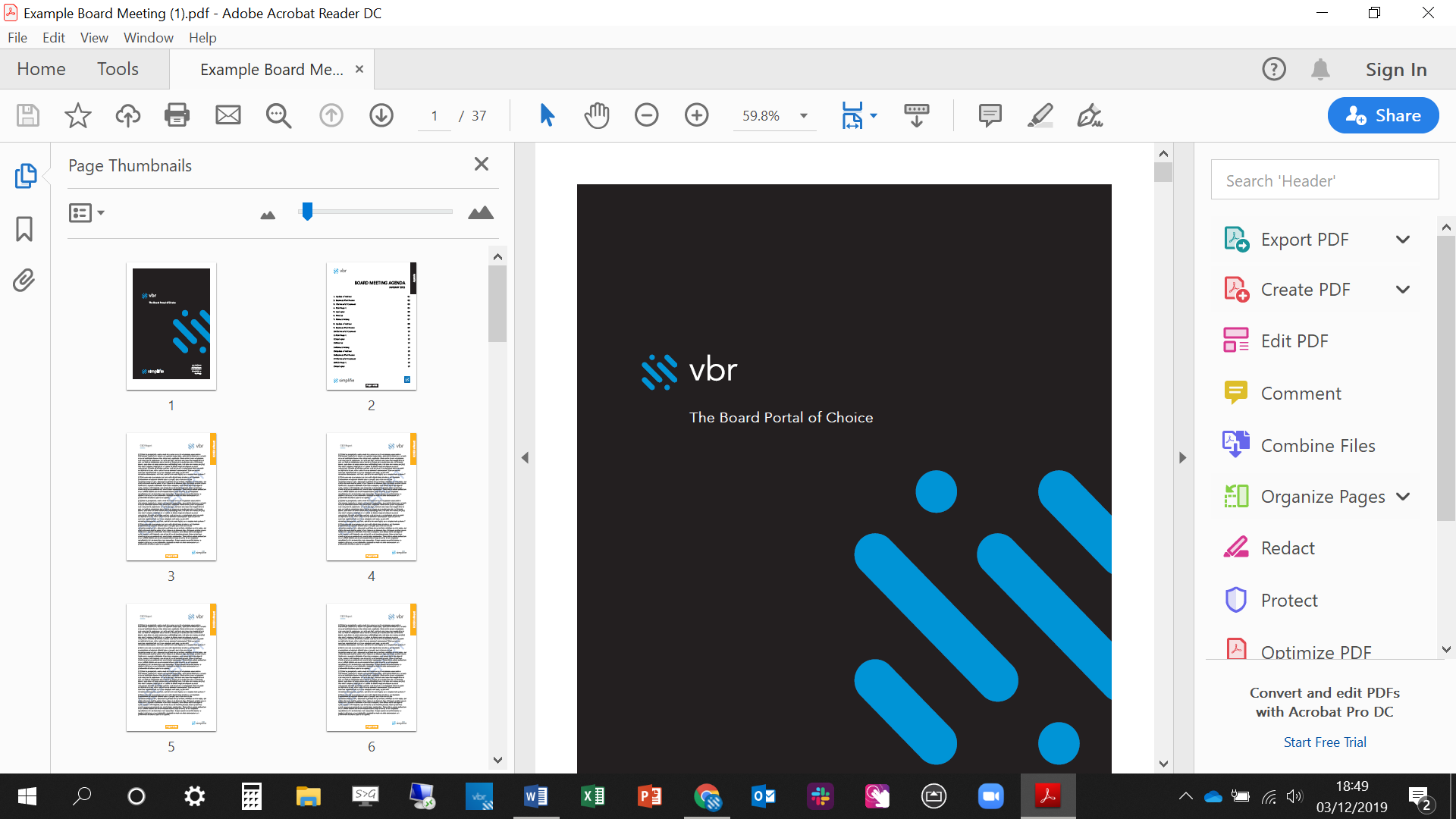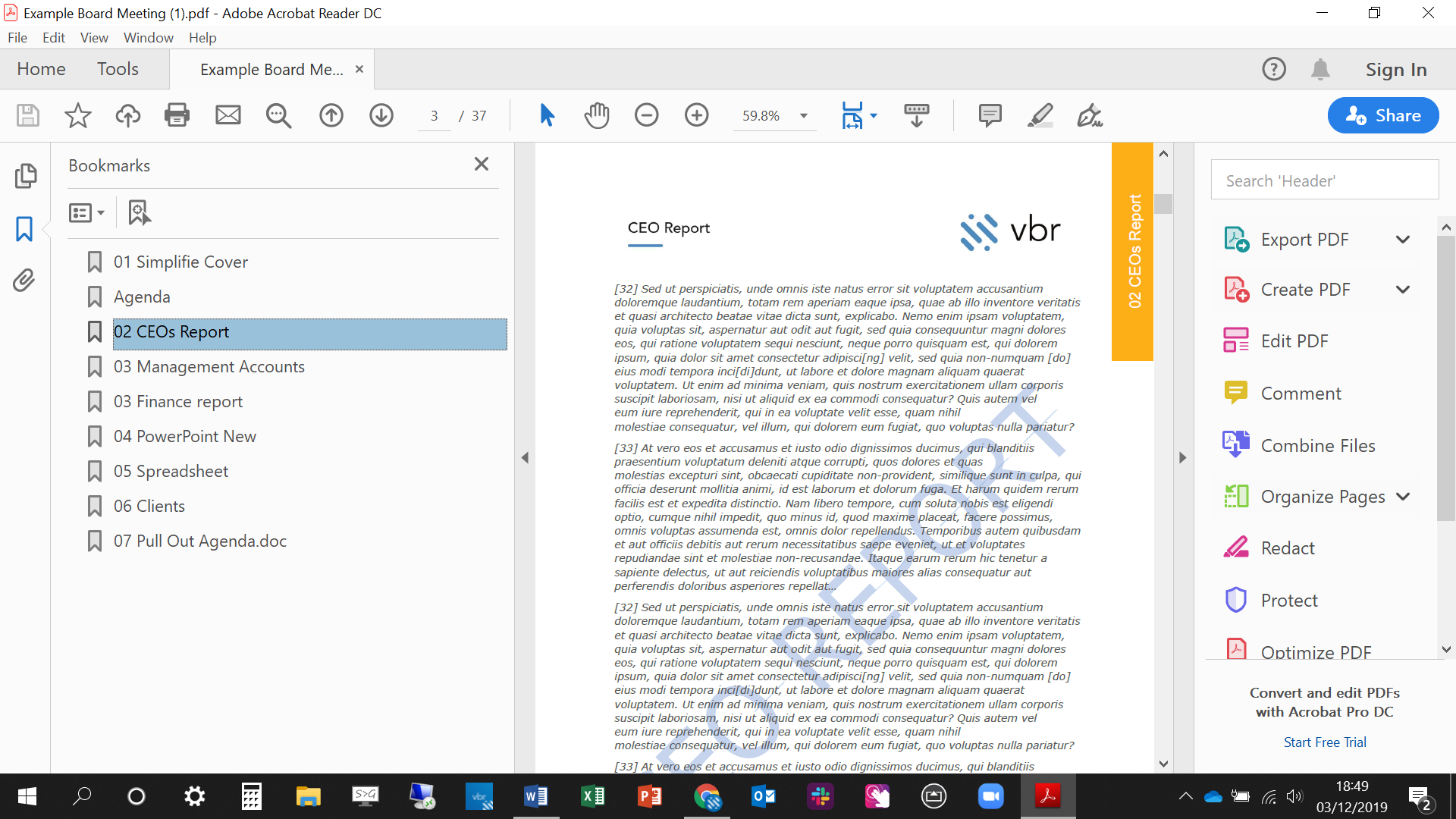 Once satisfied with the final result of your generated pack, you can move on to step 4: Publish.