Click on the Build panel to reveal the source file panel on the left of the screen. Drag your files onto this panel or click 'Upload' to browse your network and select your source files.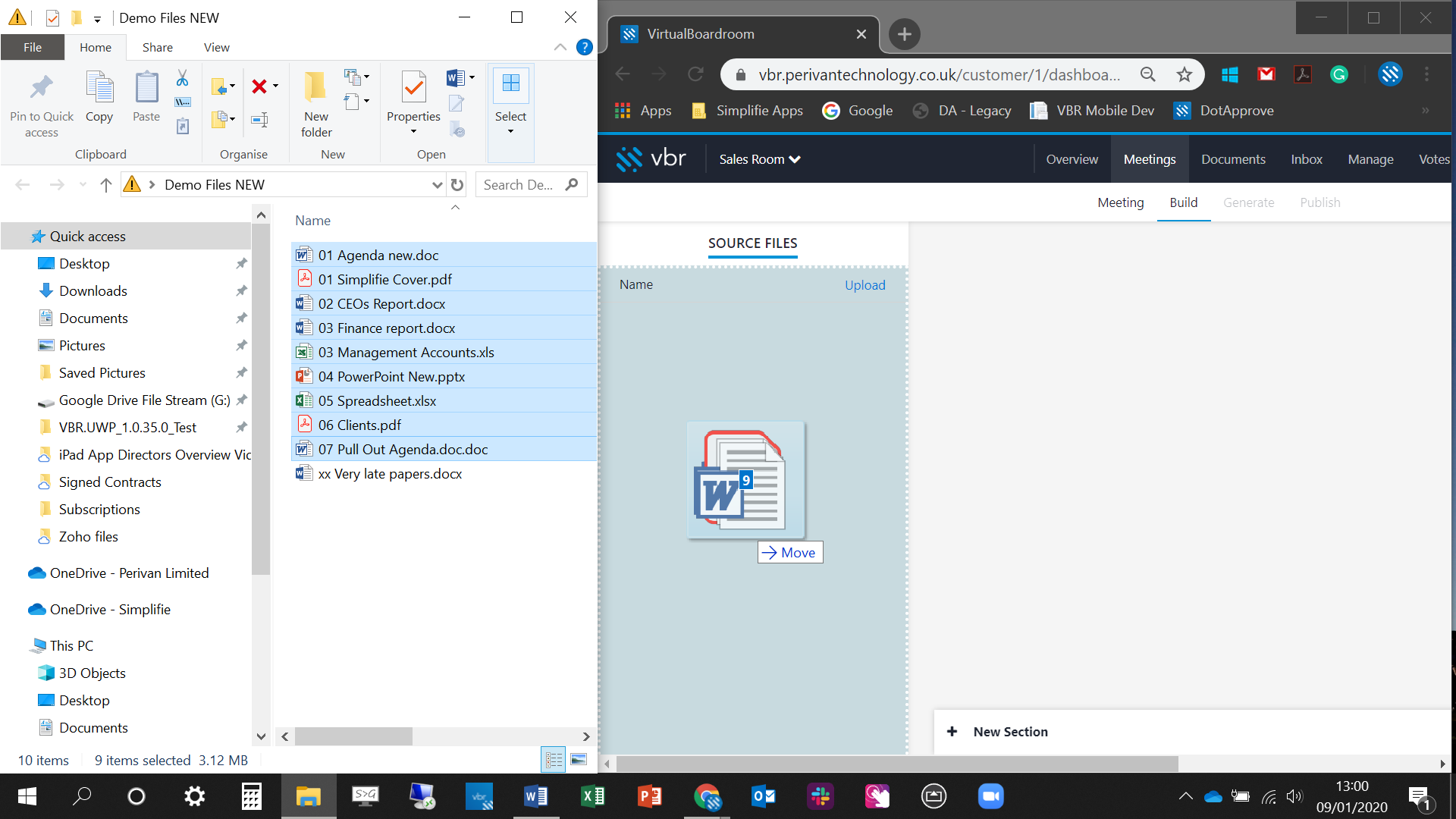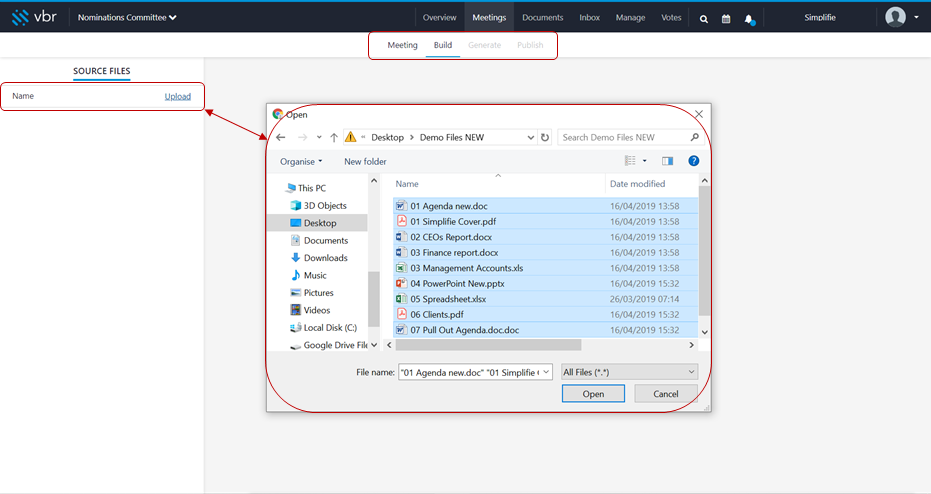 A progress dialogue box will appear in the bottom right of your screen to confirm your files have been uploaded successfully.
Once you are happy, you can click the 'x' in the corner of the dialogue box to close.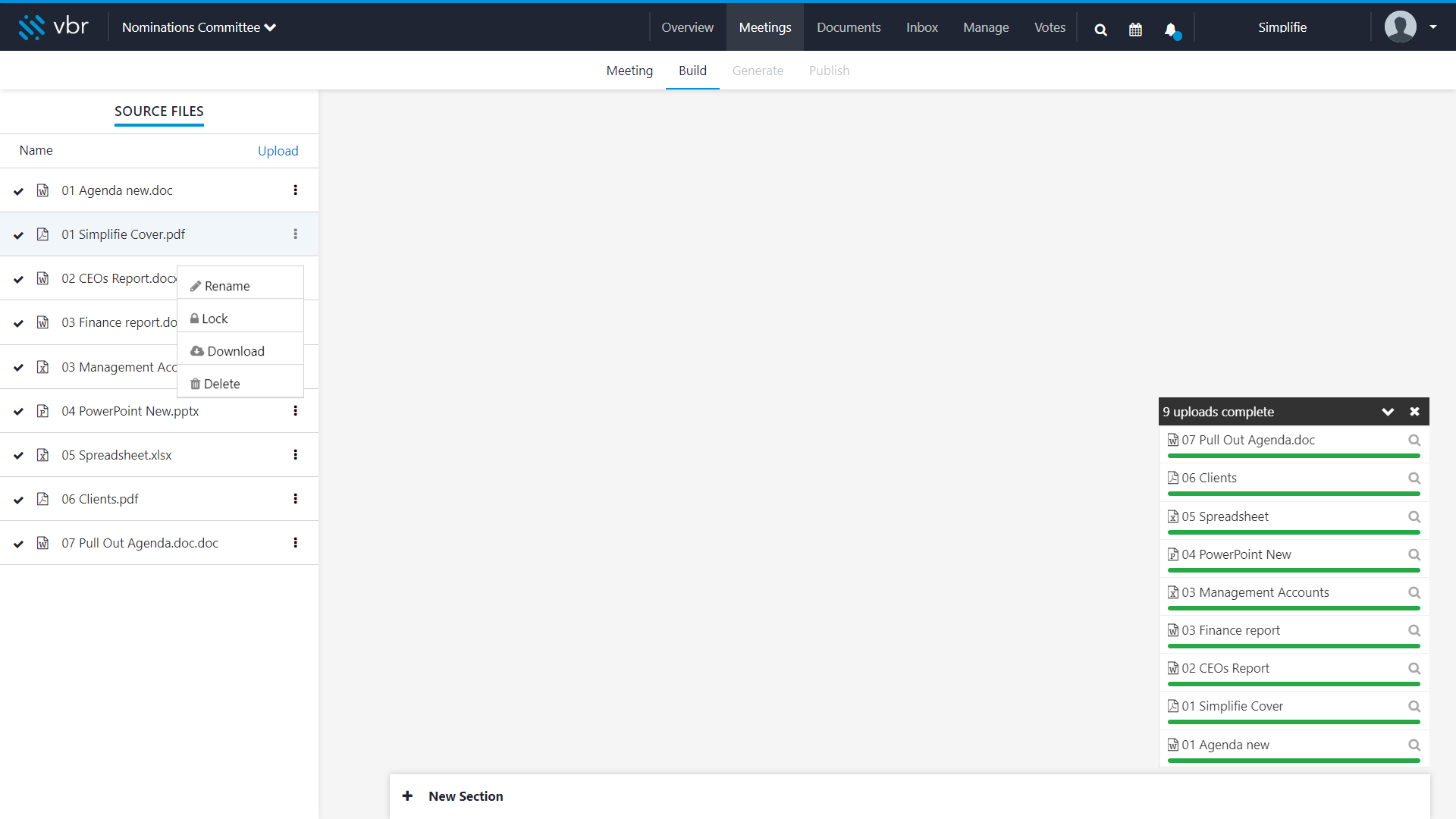 At this point, you can create the sections of your pack by dragging your source files, individually, or as multiples, onto the 'New Section' panel at the bottom of your screen.
N.B. Hover the source file over 'New section' and the panel will become active (blue). Release the drag to apply that file to a new section.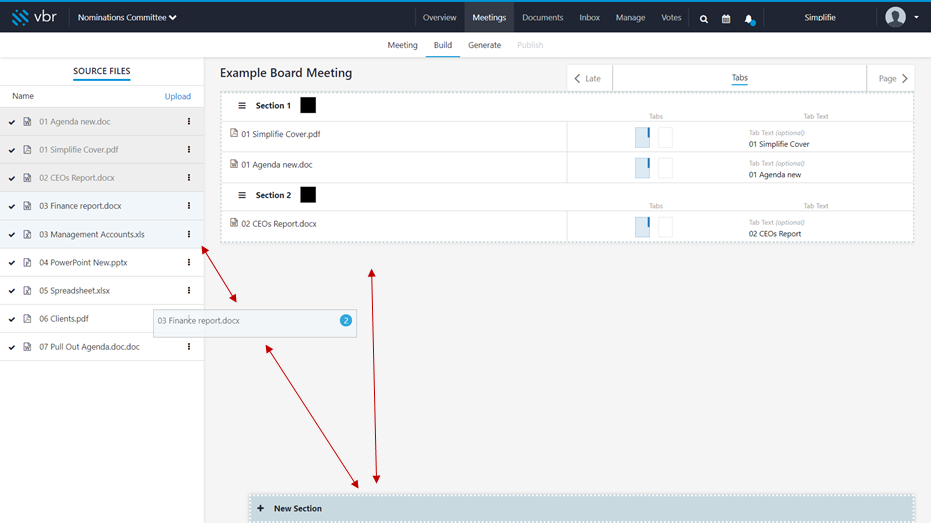 You may require more than one file in the same section. To do this, drag the file(s) in question into the same existing section.
You may also change the order of entire sections by clicking and dragging them into the correct place in the pack.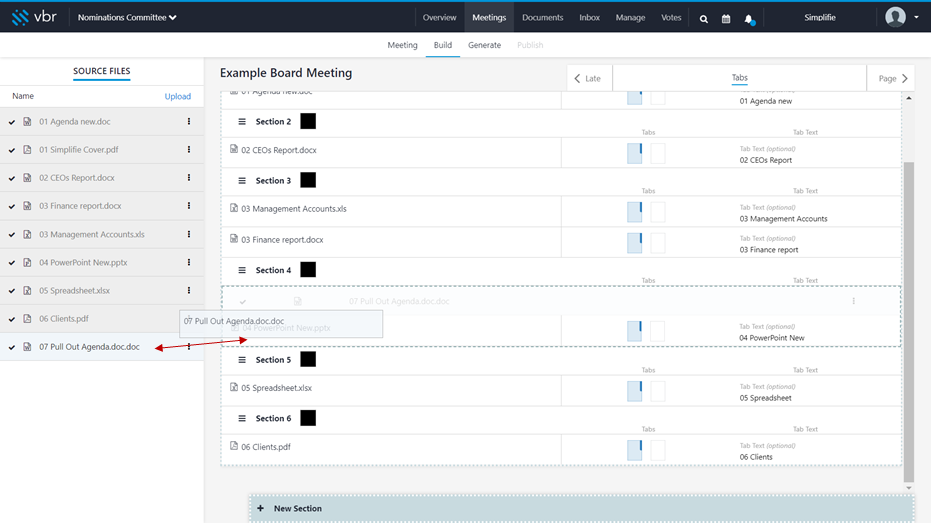 With your source files in the correct order, you can begin to set their properties.
If you have pre-defined tab colours, you can select them from the colour palette for each section.
Along the top of the list of files you'll find a scrollable header containing the different properties you can edit.
'Tab' Tabs - Here you can switch your tabs on/off by clicking on the blue page icon highlighted opposite.
Tab text - The name of your source file(s) will auto-populate the tab text field. This can be manually changed if necessary.
N.B. we recommend you leave your tabs set to on/enabled to allow them to populate with tab text. This creates helpful bookmarks for the end-users.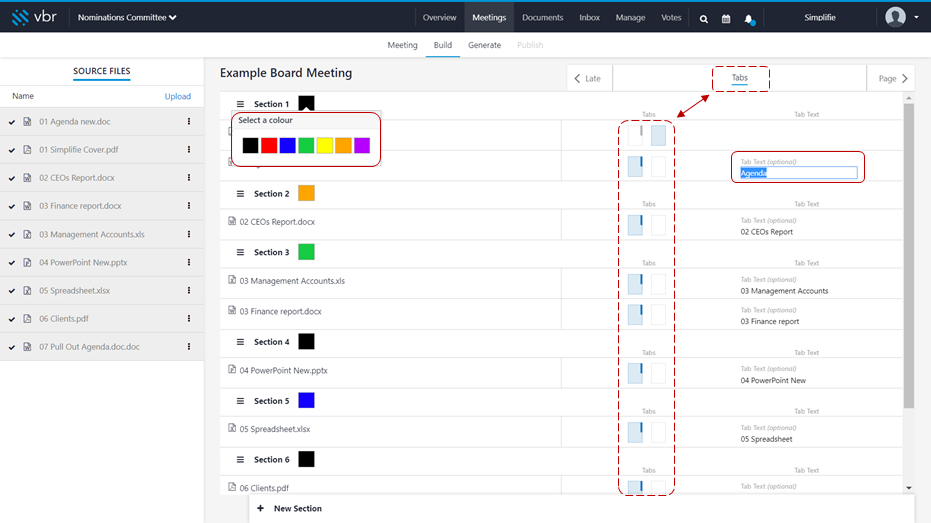 'Page'
Scroll to the right to reveal the page properties.
Double-sided - By default you will find this set to on/enabled. Click the second icon alongside to select single-sided.
Page Numbers - By default you will find this set to on/enabled.
N.B. we recommend you leave page numbers on to assist navigation in the published pack.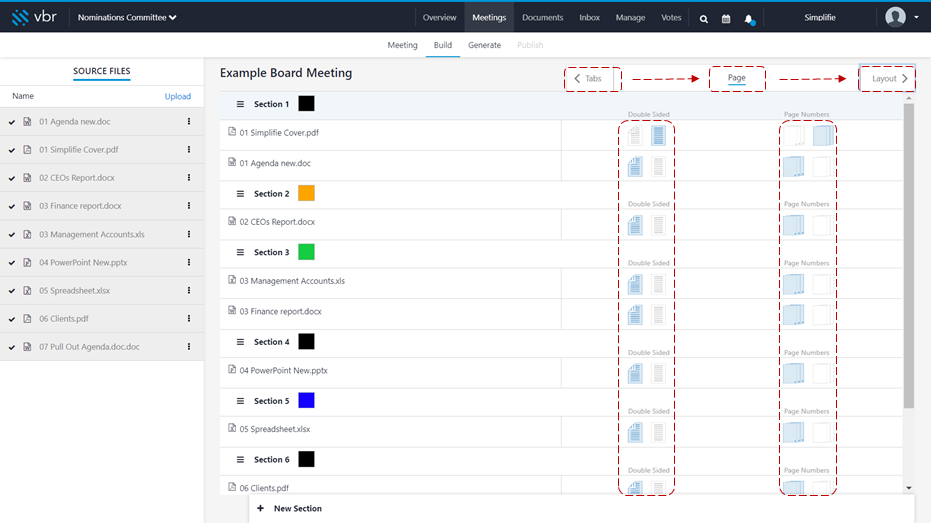 'Layout'
Scroll to the right again to reveal layout properties.
Normal - means this section will be created as A4 (or AQ/Letter size).

S

pread - scales up an A4 file size to A3. For example, when content is difficult to read on its original A4 sheet. This option is also applicable to files you wish to keep as A3 (they are A3 originals)
Pull Out - option is designed for an agenda pullout. Selecting this option will place your A4 agenda onto an A3 pullout at the back of the pack. N.B. ensure any pullout agenda is your last section.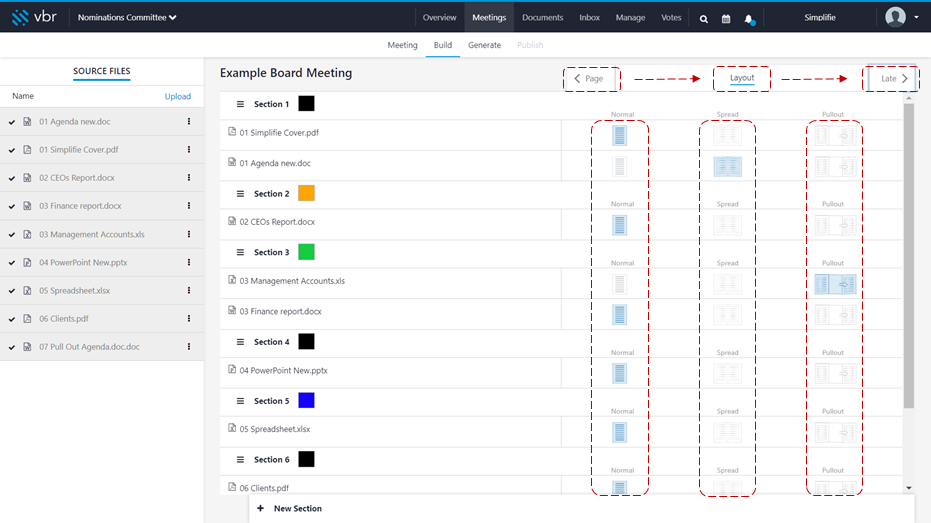 If you are happy with the above please continue to the next step 3: Generate.