The console allows admin users to correct file metadata that has been uploaded as well as adding, removing or editing categories and departments, edit user permissions, setting default slides for new presentations and creating and editing groupings.

Step 1: To access the console, select the 'Console' button from the 'Administration' group on the RightSlide ribbon.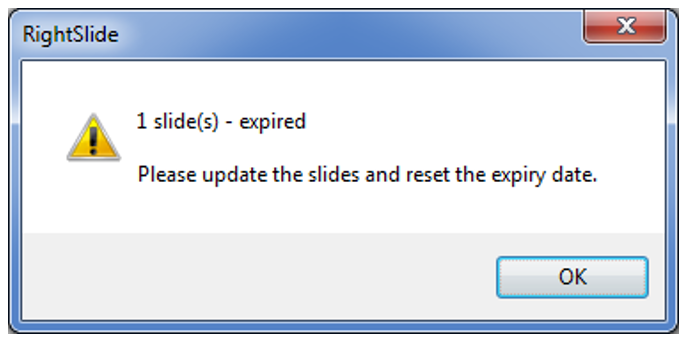 Upon opening the Admin Console the administrator will be notified whether there are slides that have expired. They can then deal with these slides in the 'Files' tab. 
Step 2: The files tab can be used to access uploaded slides, designs and presentations.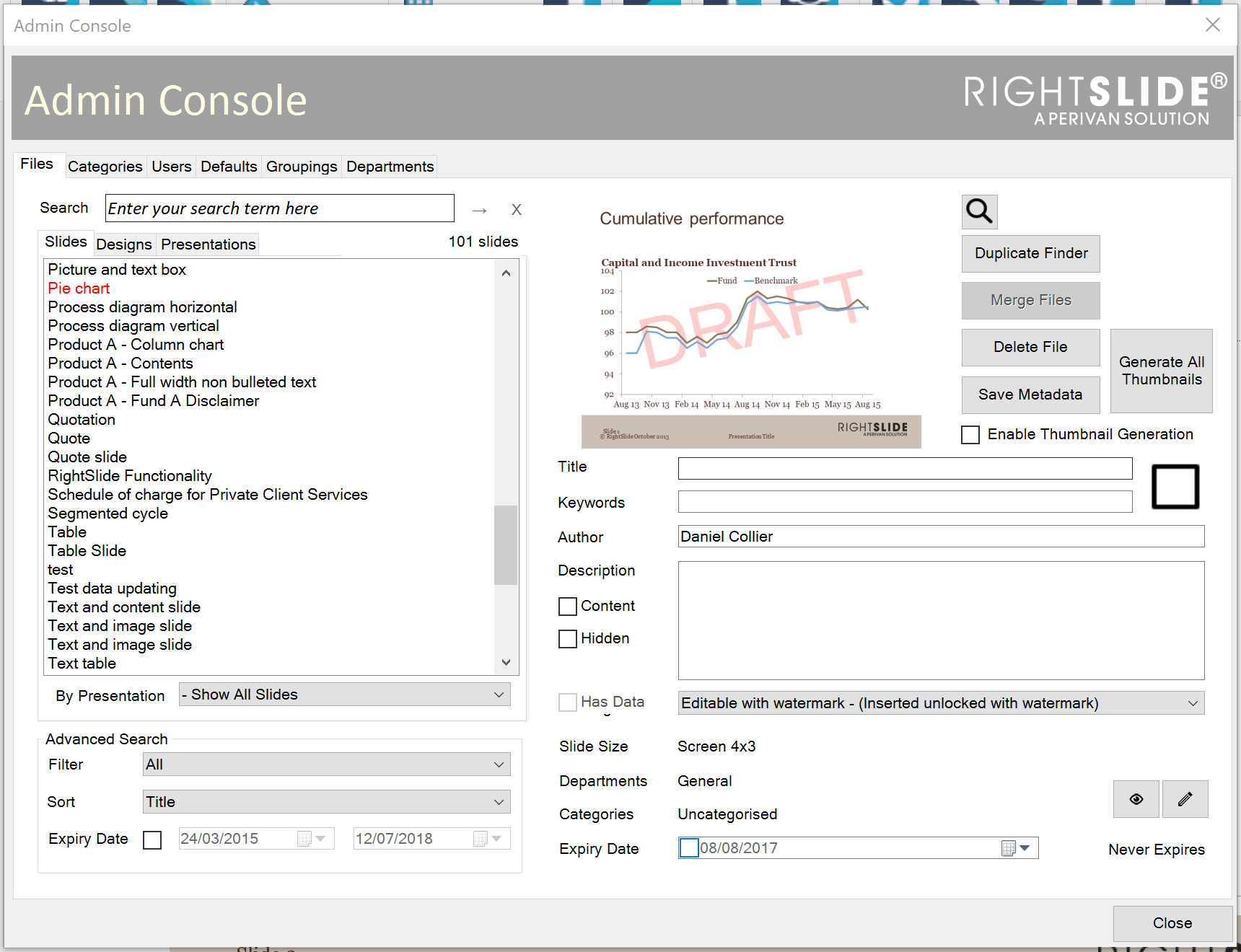 Files are colour-coded depending on their expiry status. Black for not expiring, Orange for close to expiring and Red for expired.
Once a slide, presentation or design has been selected, the metadata associated will show on the right of the box. The metadata can be updated from here, or the item can be deleted.  
Step 3: Once a file's metadata has been edited select 'Update Metadata' to confirm the change. If you don't save the metadata, it will not be updated in the library. 
Step 4: The item's Departments and Categories can be viewed or updated by selecting the 'eye' or 'pencil' icon 

Selecting the 'pencil' icon will bring up a warning about resetting categories

On selecting Yes, you'll first be able to select a department(s). Once you select 'OK' a categories box will pop up to select a category(s) within that department.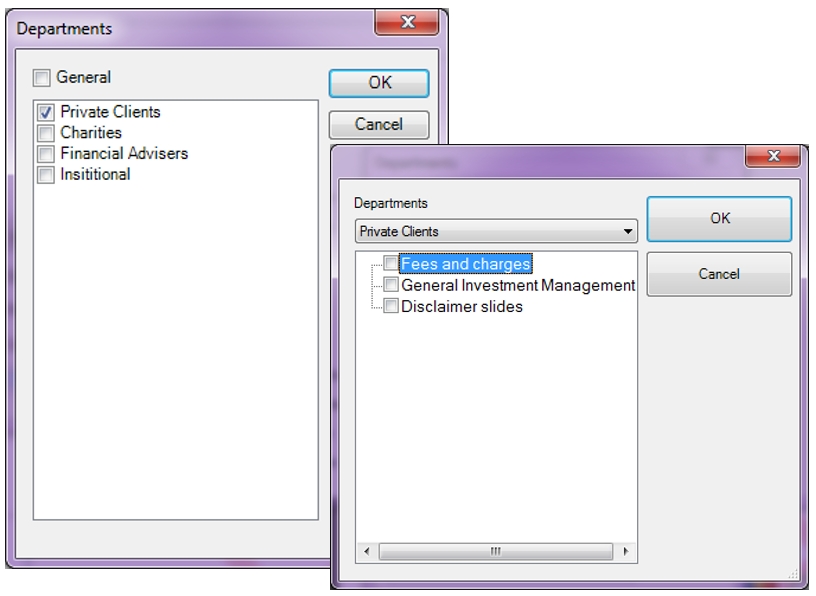 Step 5: The advanced search panel at the bottom right of the box allows files to be filtered and sorted. Users can filter by Expired/Expiring, Uncategorised, Content or Hidden. This allows administrators to quickly view files that require attention. These can also be sorted by Title or by Date Modified. 

The files can be filtered by expiry date. Check the box next to expiry date and specify a date range with the start and end dates.