Submit for approval is an additional chargeable feature for those who have Perivan's DotApprove product. This links RightSlide directly to your DotApprove site so that presentations can be sent directly to DotApprove for approval. 

Step 1: To send a completed presentation to Dot approve, select the 'Submit for approval' button on the ribbon. This will bring up a bespoke form to complete which matches the job brief in DotApprove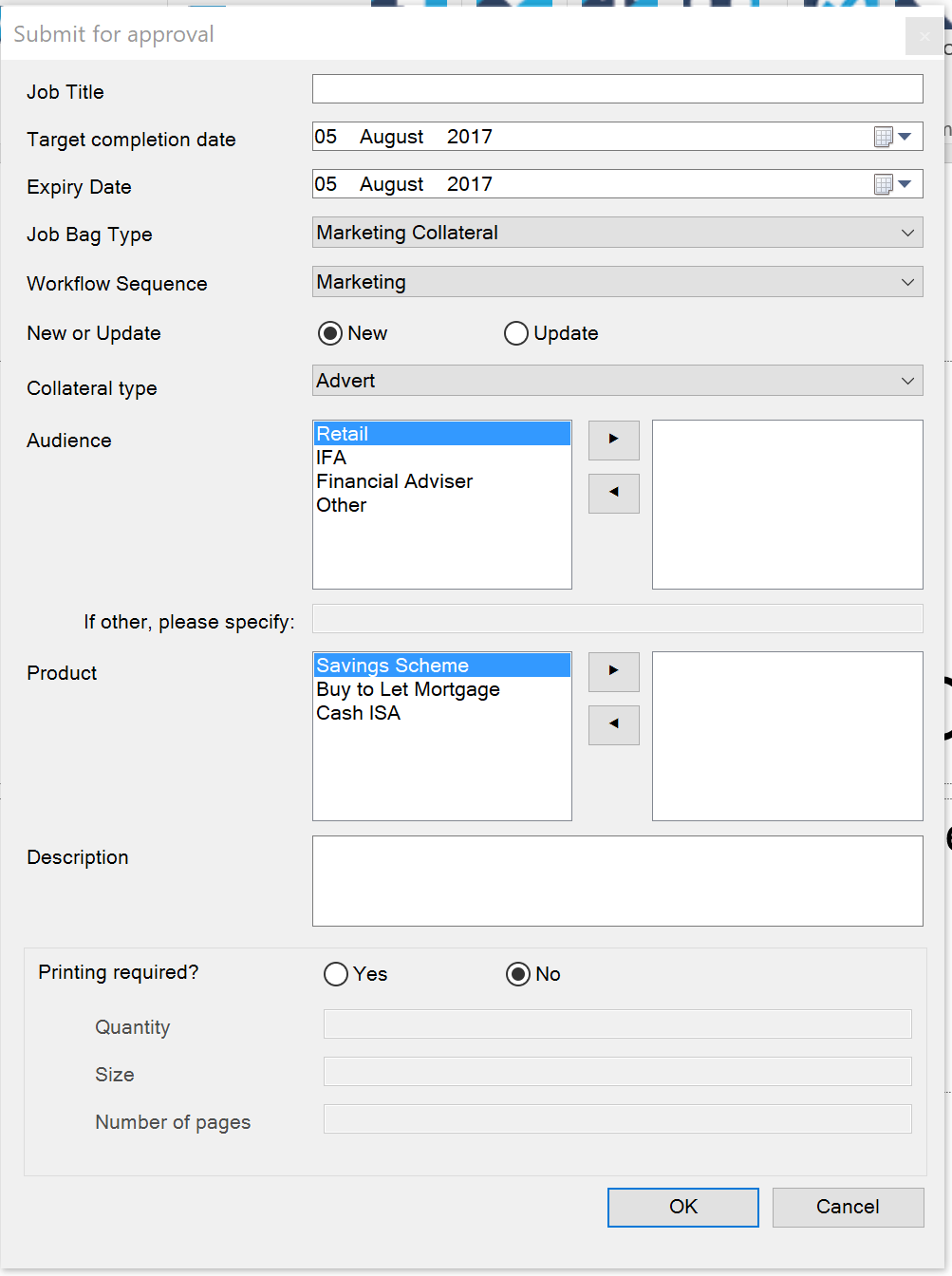 Step 2: Complete the field in the form and select 'OK'. This will send the information directly to your DotApprove site. It will start a workflow automatically.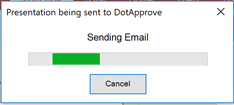 You will get notification that this has uploaded successfully.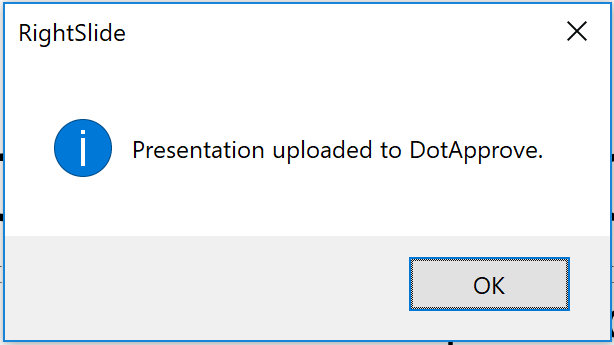 If you would like to have this feature installed on your RightSlide please don't hesitate to contact our Customer Sucess Team who can talk you through how this can be implemented. The team can be contacted via our email address support@perivan.co.uk