The 'Insert Chart' option allows users to either insert an chart from the Chart Library, or from an Excel file open on the user's machine.
Insert from Excel
Step 1: To insert a chart from Excel select the required chart in Excel then return to PowerPoint and select a placeholder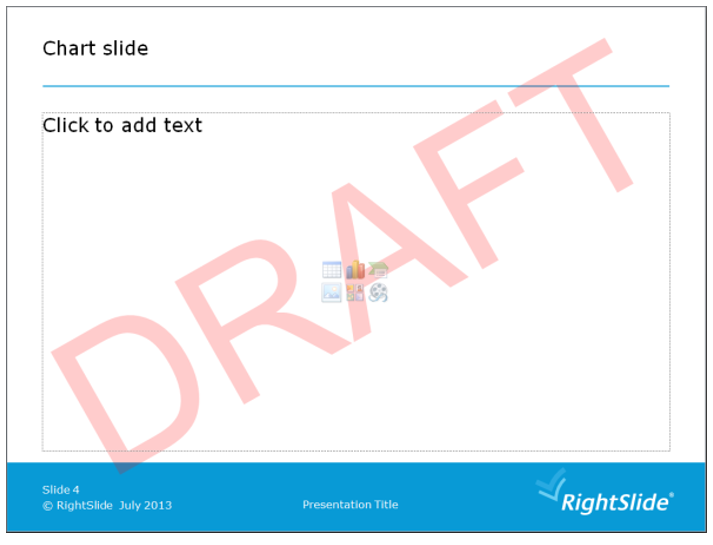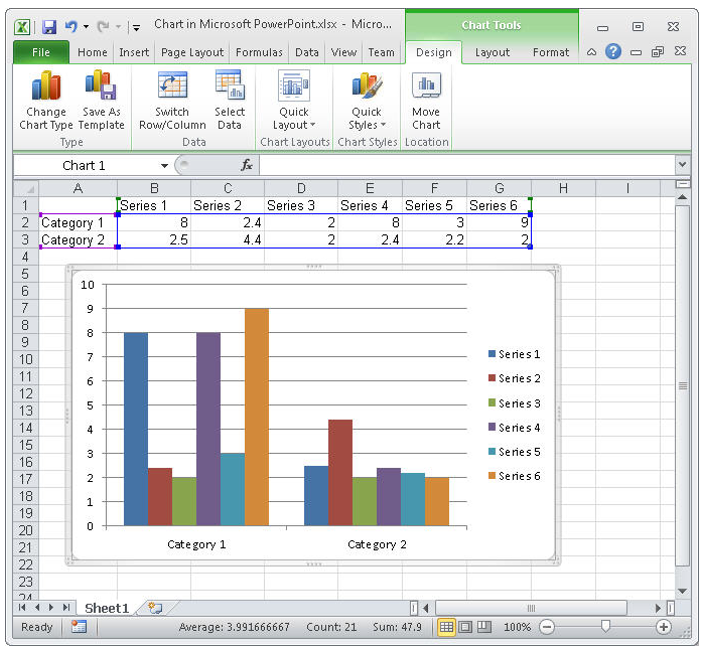 Step 2: Click 'Insert Chart' then 'From Excel'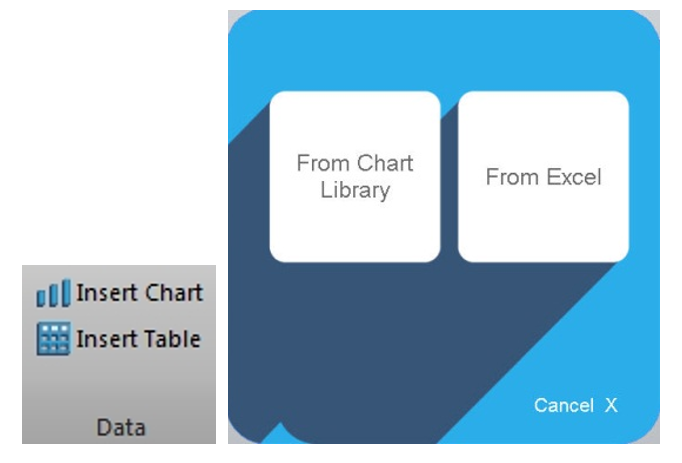 Step 3: This will then bring up a panel with the options of inserting the chart as a chart or picture. Choose 'Chart' from the dropdown to insert an editable chart into the presentation or select 'Picture' for a fixed chart that cannot be edited through PowerPoint.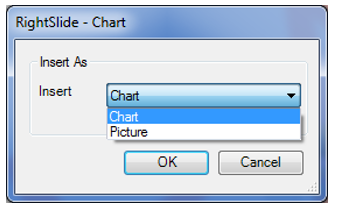 Step 4: Choose an option and select ok and the chart will be inserted into the placeholder.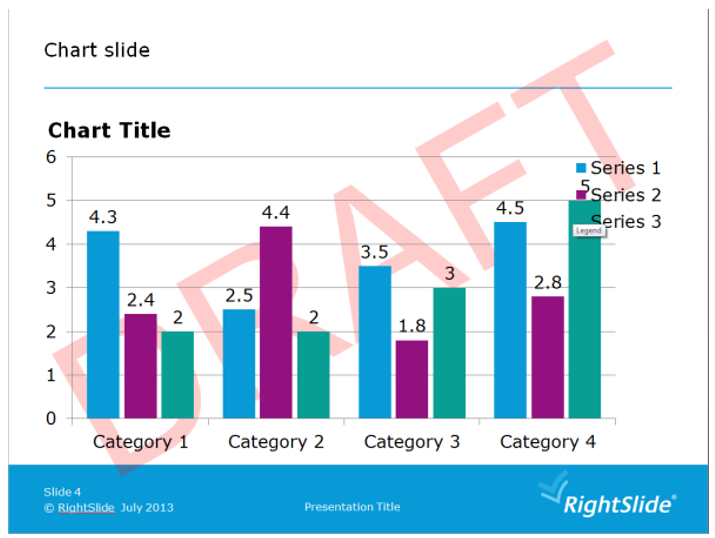 Insert from the Chart Library
Step 1: To insert a chart from the library, select a placeholder on the slide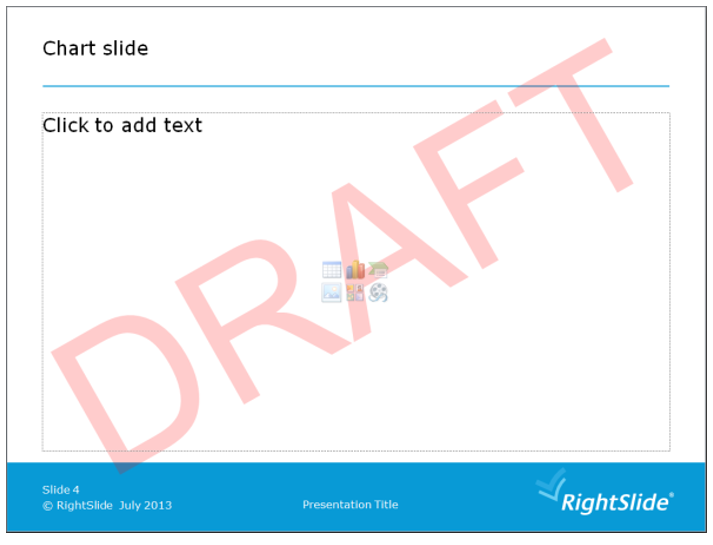 Step 2: Click 'Insert Chart' then 'From Chart Library'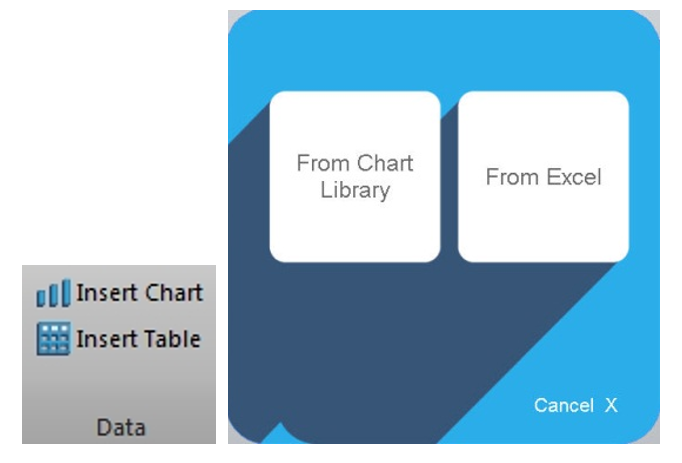 Step 3: This will then bring up a panel with pre-defined chart style options that are in the company branding
Step 4: Choose an option and select the tick symbol and the chart will be inserted into the placeholder. It will also open an excel spreadsheet for you to manipulate the data