On your dashboard overview, selecting 'Meetings' will give you a summary of all your meetings.
You will have an option to manage 'Current', 'Archived' and 'Past' meetings.
N.B. 'Past' meetings are meetings that have been conducted but are not yet archived.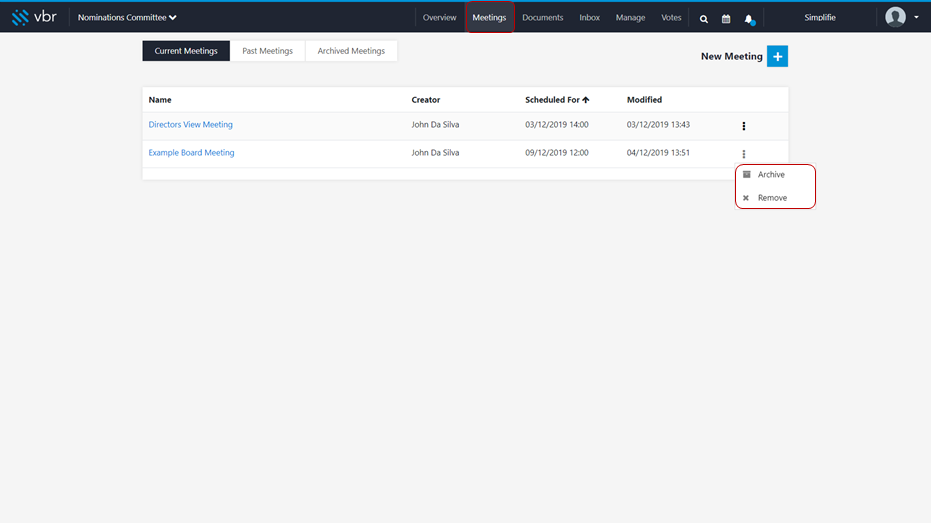 Archiving is actioned manually and will move the live meeting in question to the archive area.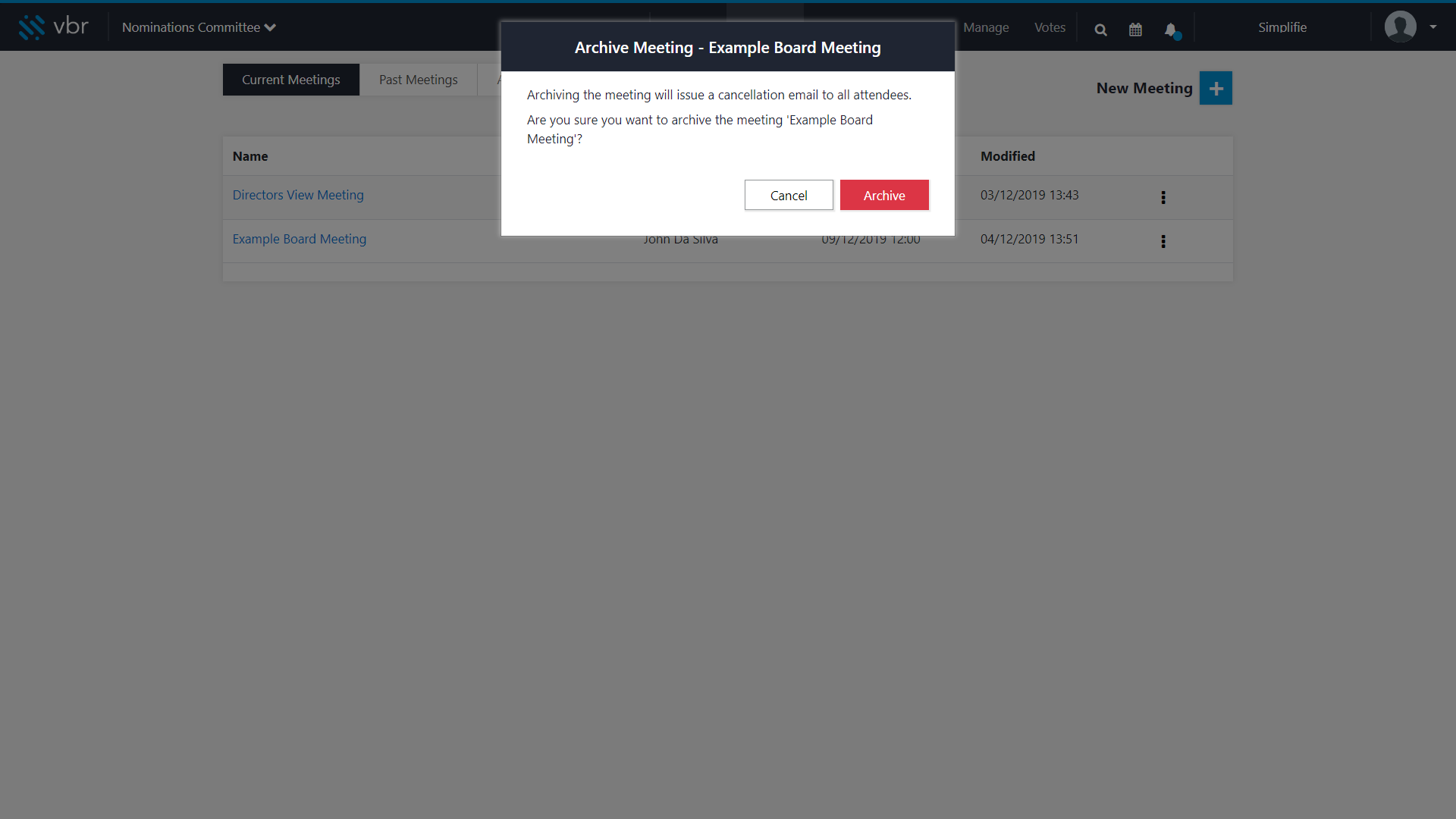 From the archive area, you will have the option to unarchive your meeting pack(s).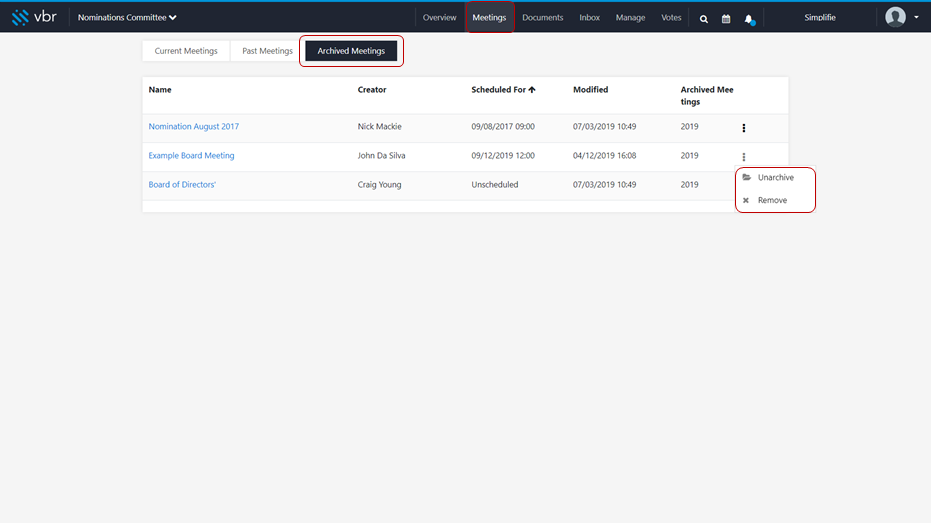 Unarchiving will restore the meeting card to the live meeting area.
N.B. when archiving a meeting that doesn't contain a published pack - the pack will not reflect on the directors' dashboard/portal or in the apps.
Archiving a published meeting pack means the document will be visible on both portal and apps.