In order to create a redacted version of your meeting pack i.e. to omit certain papers, go back to the 'Generate' step and click on the blue plus to 'Add Version' and give the redacted version a name. This will effectively duplicate the original version.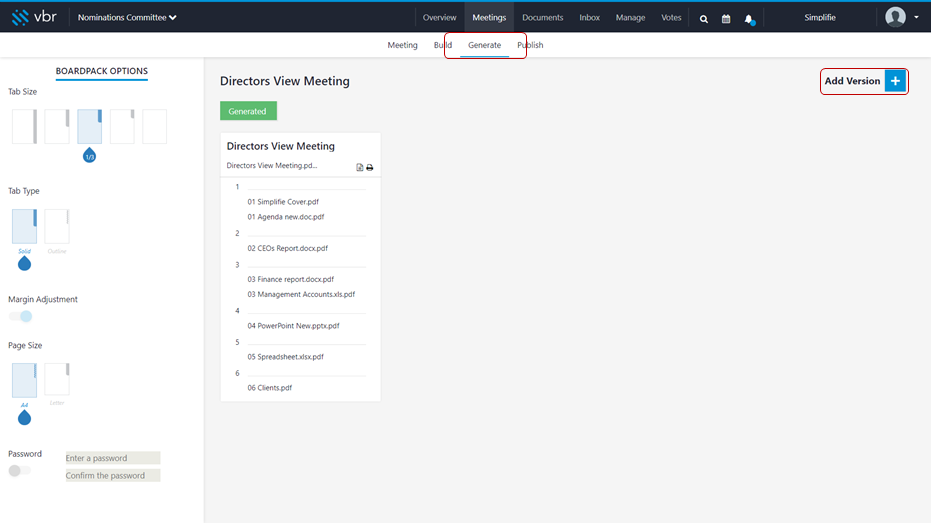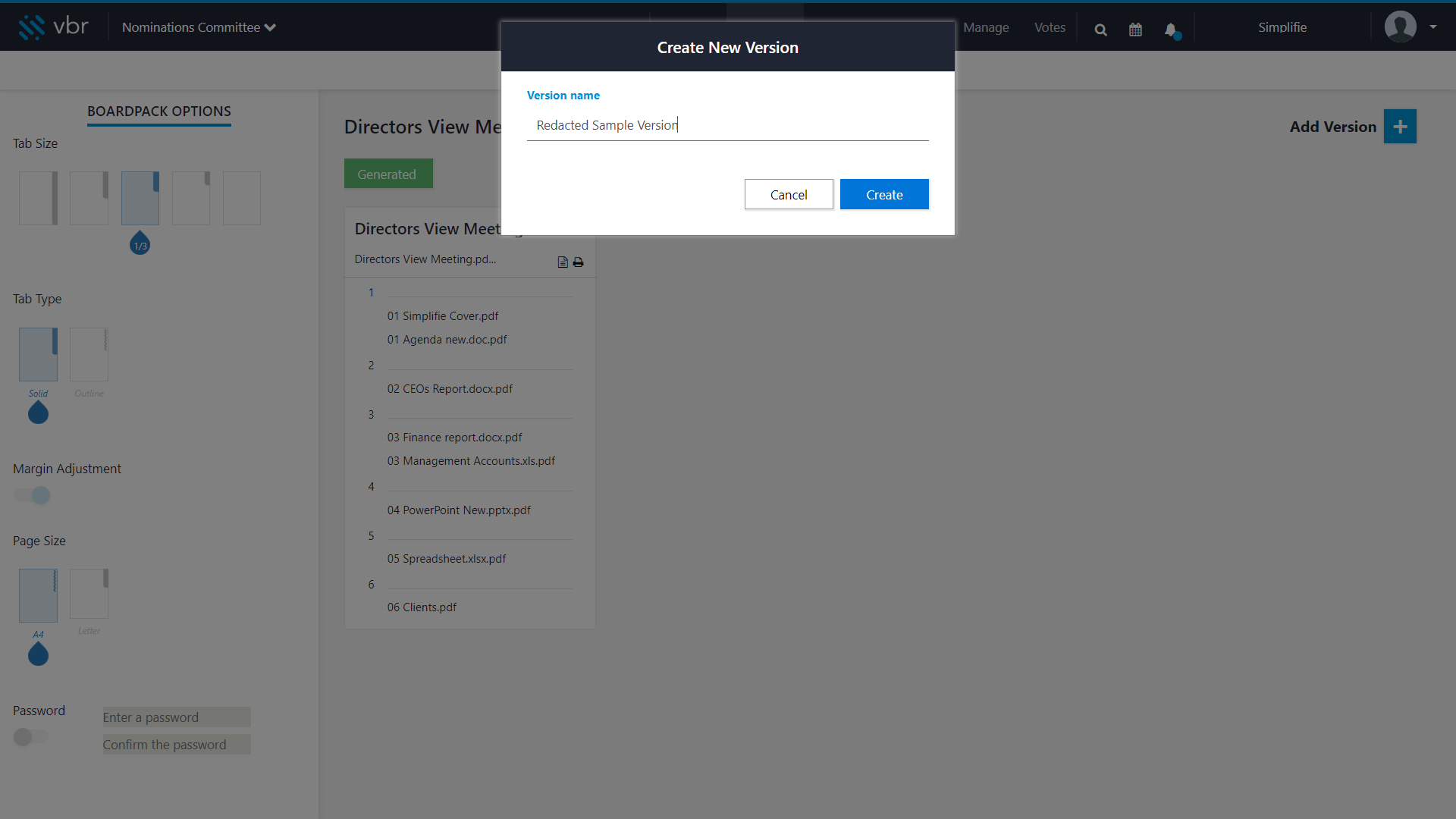 At this point tick the 'Select All' box in order to activate all the files and then untick the files you wish to omit from the redacted version.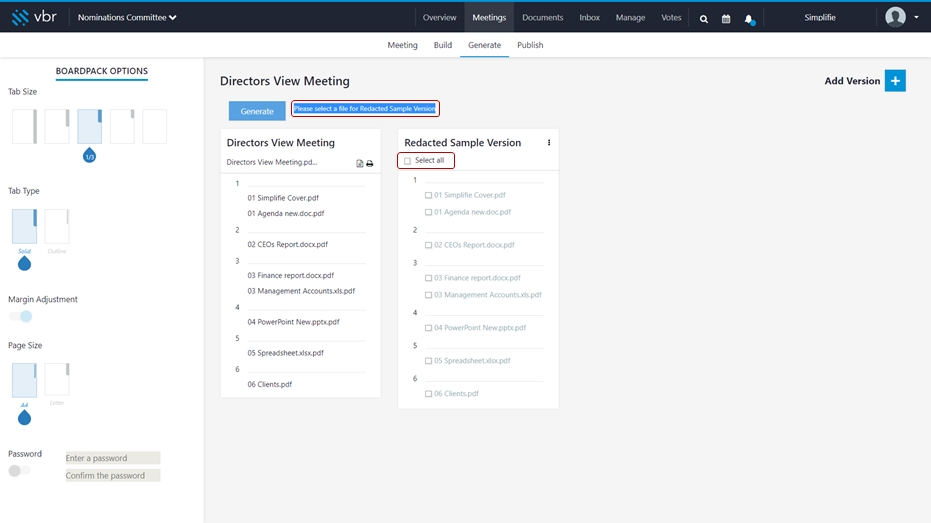 Once you have the correct sections ticked/unticked, click generate to process the redacted new version of your meeting pack.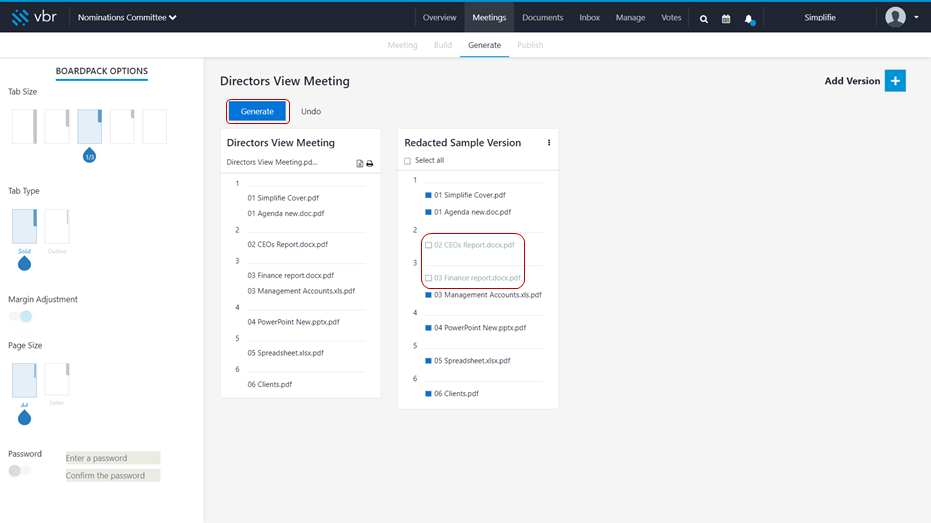 On completion, the system will produce another print and e-version of your alternative meeting pack, ready to be published.
Again, go to the 'Publish' option, pick the attendee(s) that require access to this redacted meeting pack and choose 'publish'.