Task checklists are used as pointers for approvers to ensure that everything has been signed-off correctly. 
Task checklists use drop downs and radio buttons.  Usually, response options are Yes/ No / N/A.  If 'No' is selected a free type box will appear requesting you to input your reason for selecting 'No'.
The checklist consists of questions relating to the workflow so task checklists can be different for each workflow. You can have as little or as many checklist questions as you want however we suggest a maximum of 15 questions per checklist.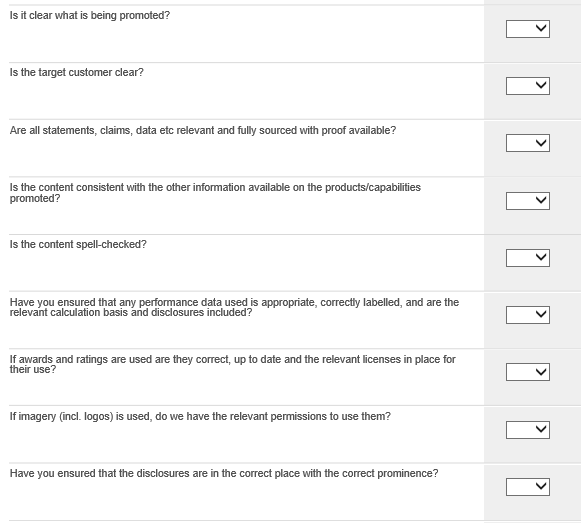 This feature is an additional cost to your current DotApprove system so if you would like to have this feature installed on your DotApprove system please don't hesitate to contact our Customer Sucess Team who can talk you through how this can be implemented on your system. The team can be contacted via our email address support@dotapprove.co.uk