As an Administrator, you can manage the data displayed in your Job Brief fields. This is shown under the menu as 'Lists' 
If you want to update any questions in your brief please contact support@dotapprove.co.uk as we will do this for you. 
Please follow the steps below on how to update/manage your 'Lists'
Step 1: Click on the relevant list for your job field you wish to update.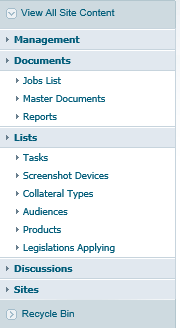 Step 2: Click 'New Item'.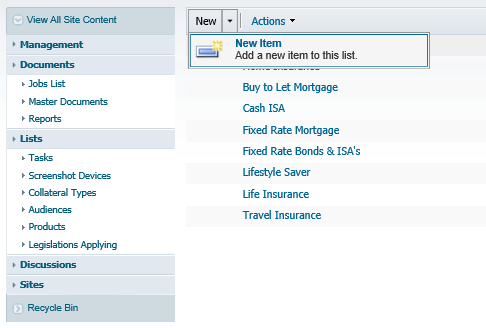 Step 3: Type the new field in and click 'OK'.
Step 4: The new field has now been added to the list and will show in the job brief.