When rejecting documents within DotApprove sometimes it's hard to keep track of why the documents are being rejected.  That's where the Compliance Rejection Issues Log is useful. 
The Compliance Rejections Issues log tracks why a document has been rejected as well as tracking the source of the issue.  There isn't a limit to a number of issues that can be logged.

The Compliance 'Issue Reason' drop down includes the reasons for rejection below and you can add other reasons if required.  Additional 'Issue Responsibility' departments can also be added.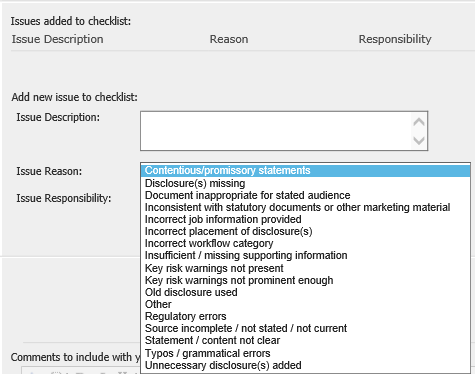 Once an issue has been logged it will be displayed above the log area showing the issue description, reason and responsibility.  Issues can be edited or deleted if required. 

Once logs have been input reports can be run to investigate as to why certain workflows have been rejected. This a proactive way to identify and rectify issues before they reoccur or arise.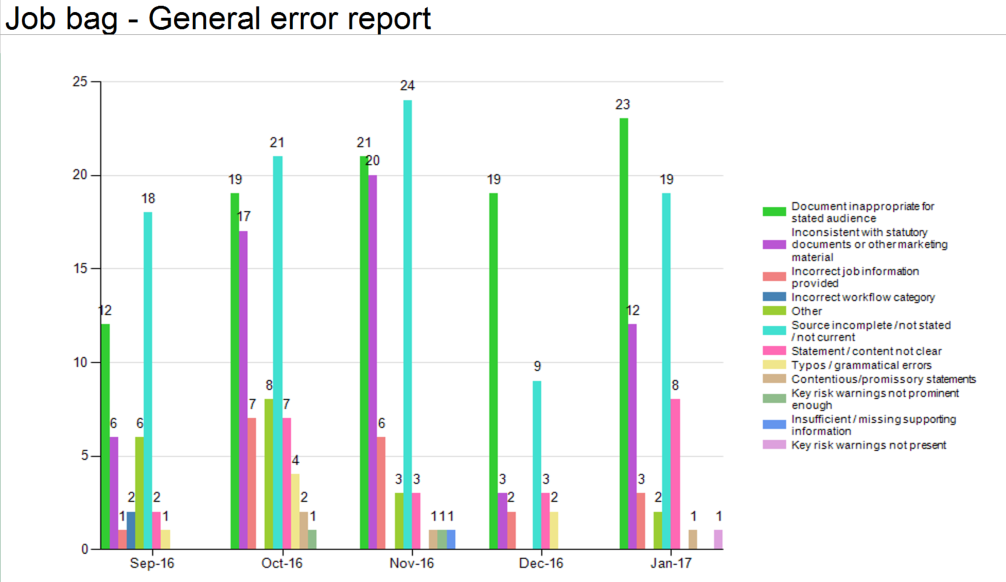 This feature is available at an additional cost to your current DotApprove system. If you would like to have this feature installed on your DotApprove system please don't hesitate to contact our Customer Sucess Team who can talk you through how this can be implemented. The team can be contacted via our email address support@dotapprove.co.uk