The Chat function retains a full audit trail of all communications within a job bag. Emails do not have to be uploaded to retain a record of conversations around a project.  
Chats can be accessed easily and quickly within DotApprove. They are started within the Chat area of the job bag or in the workflow approval screen. 
Viewing/ beginning chats within a job bag 
To access the chat function via the job bag click into the 'Chat' area.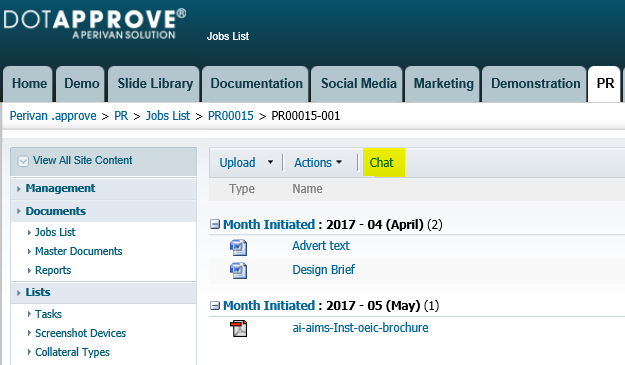 The Chat area enables discussions from all workflows to be seen.  In the example below, two discussions took place while the design workflow was running.  To expand the conversations click on the subject.  To begin a conversation within the job bag simply click on the 'New' drop down and 'Discussion' button. 

Viewing/ beginning chats within a workflow approval 
The Chat function is displayed at the bottom of the Approval screen. New Chats can be created by clicking on the 'Add New Discussion' button.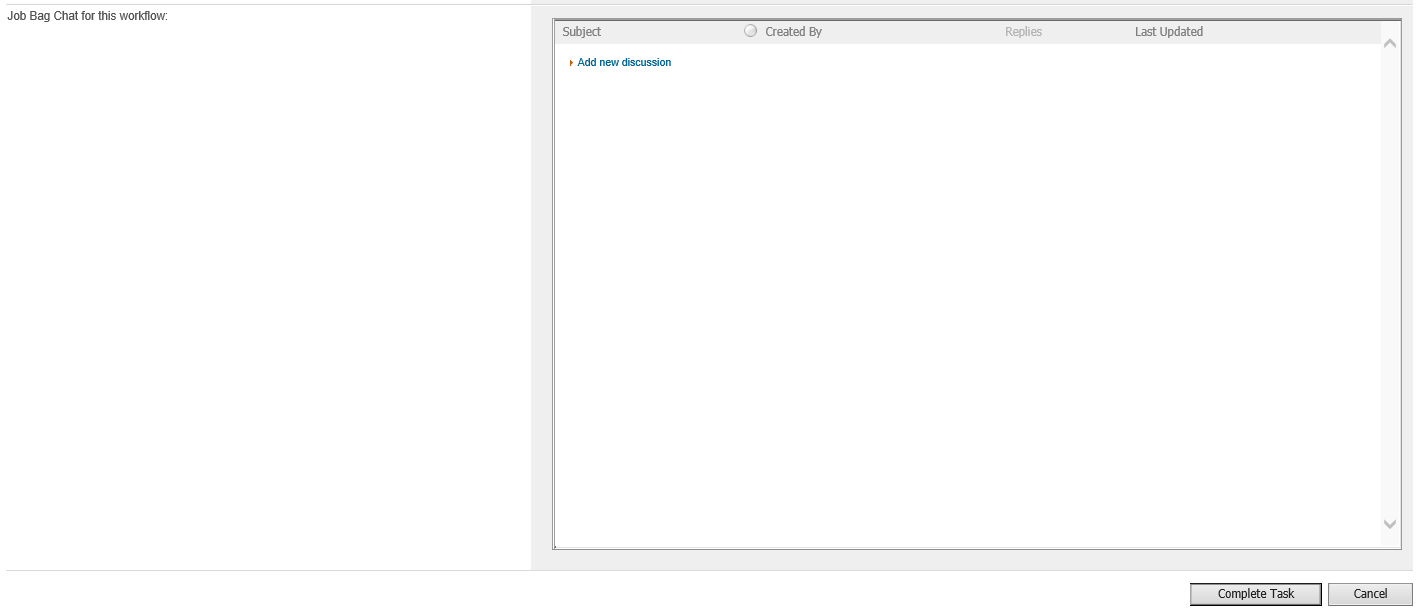 You will be asked to input the 'Subject' of your discussion and write your message in the 'Body' section. You can attach files to the discussion by clicking on 'Attach File' and browsing for your required file. Once completed click OK.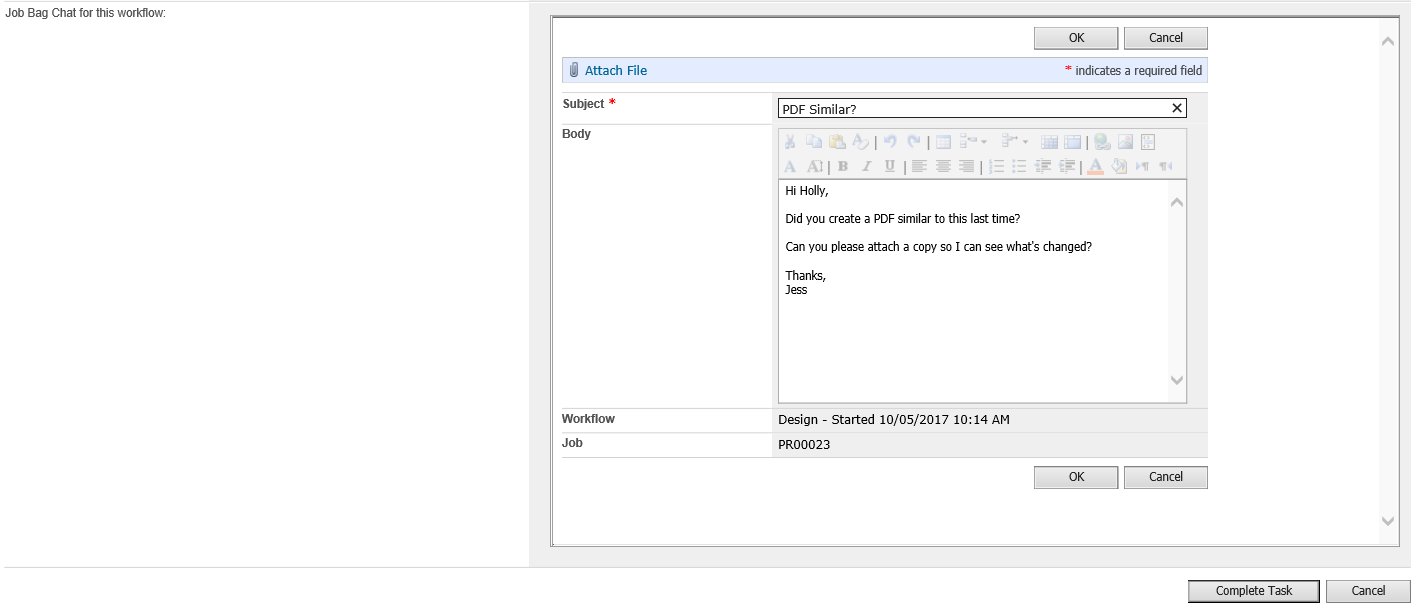 Creation of the chat 
This will send an email to all approvers and reviewers on the workflow approval.  If a user wishes to respond they can do so by clicking on the 'Here' button.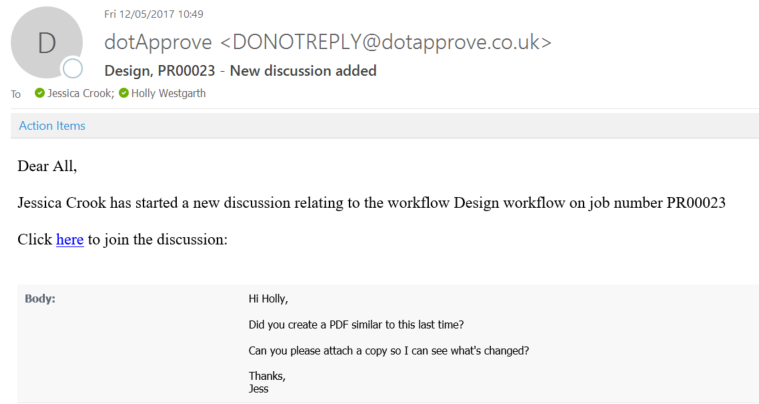 If you are already signed in a small yellow box will appear notifying you that a new discussion has been created.  Click on the hyperlink to view the contents of the discussion.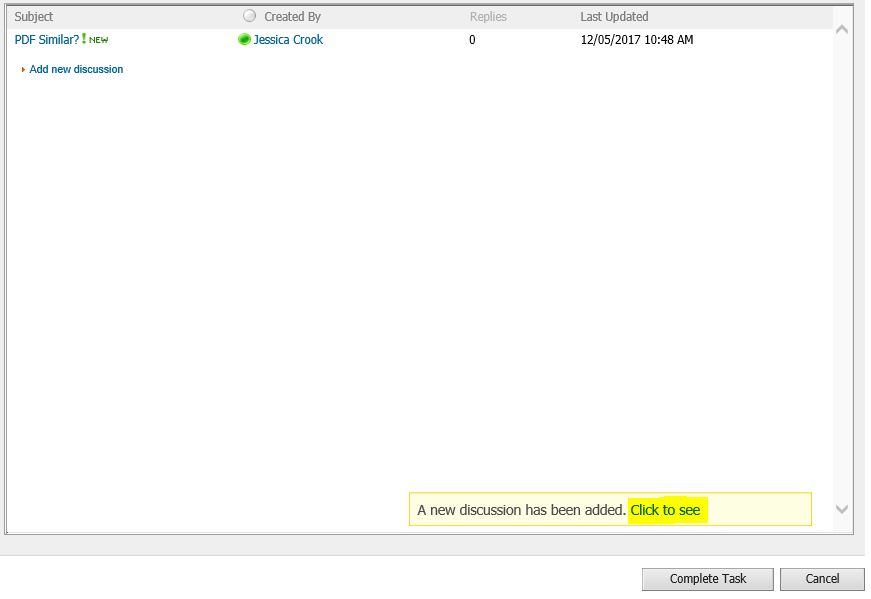 Receiving chat replies 
When another user replies to a chat all users will be emailed with the updated reply. If you wish to open the chat in DotApprove click on the hyperlink within the email.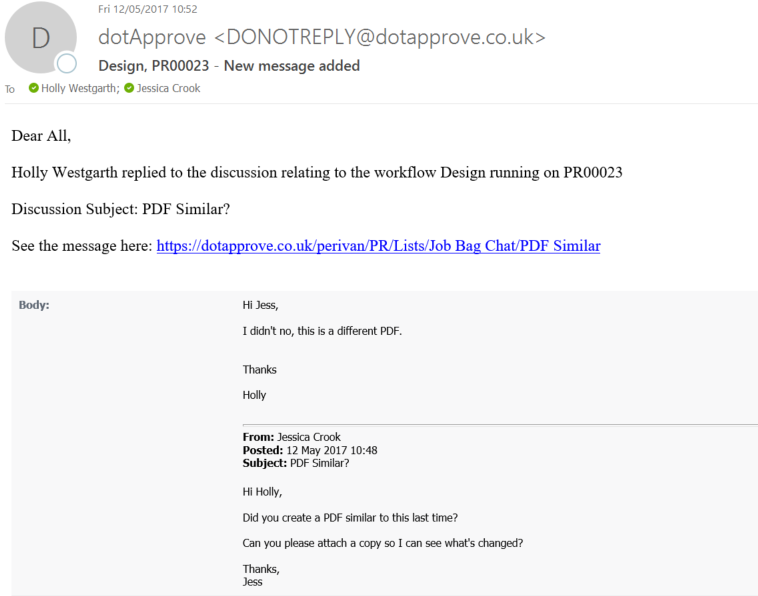 When the hyperlink has been clicked you can see the chat displayed within the Approval screen.  You can also view other discussions by clicking on the button 'Back to Discussion'.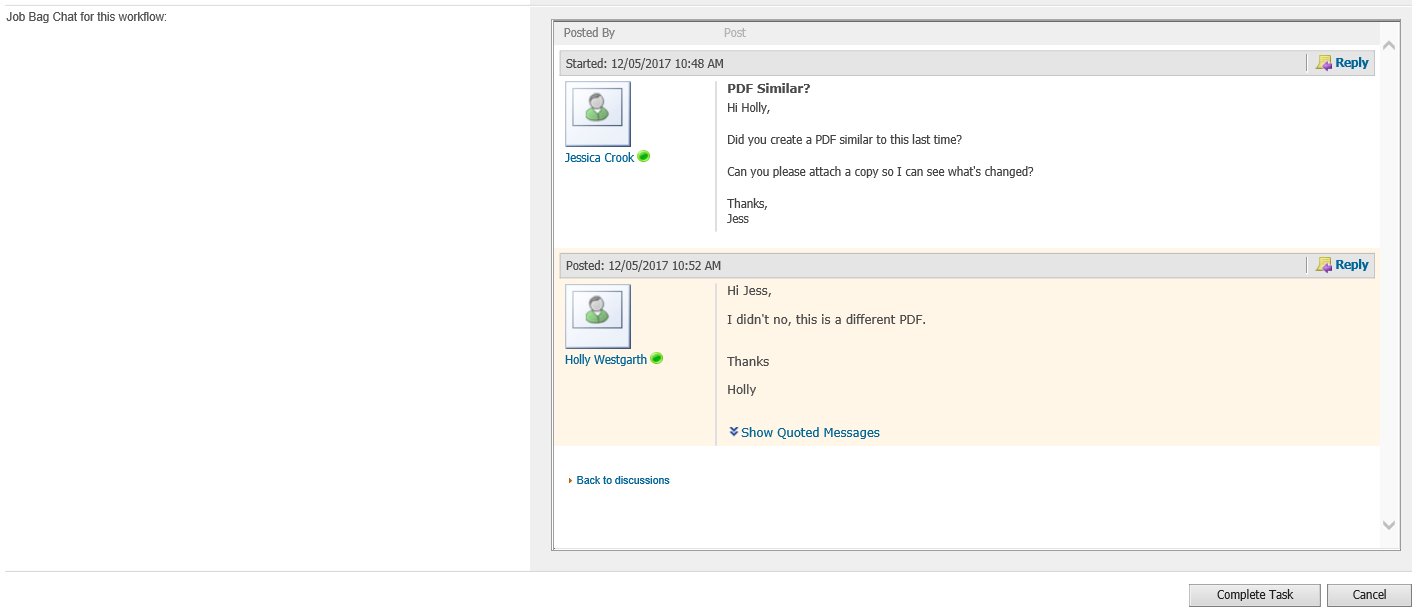 Creating more discussions
You can add as many chats as you like simply by clicking on 'Add new Discussion' or create a chat within the job bag.  All chats will be displayed within this area. Please note - chats for the running workflow will only appear here, once a workflow has been completed chats are no longer editable.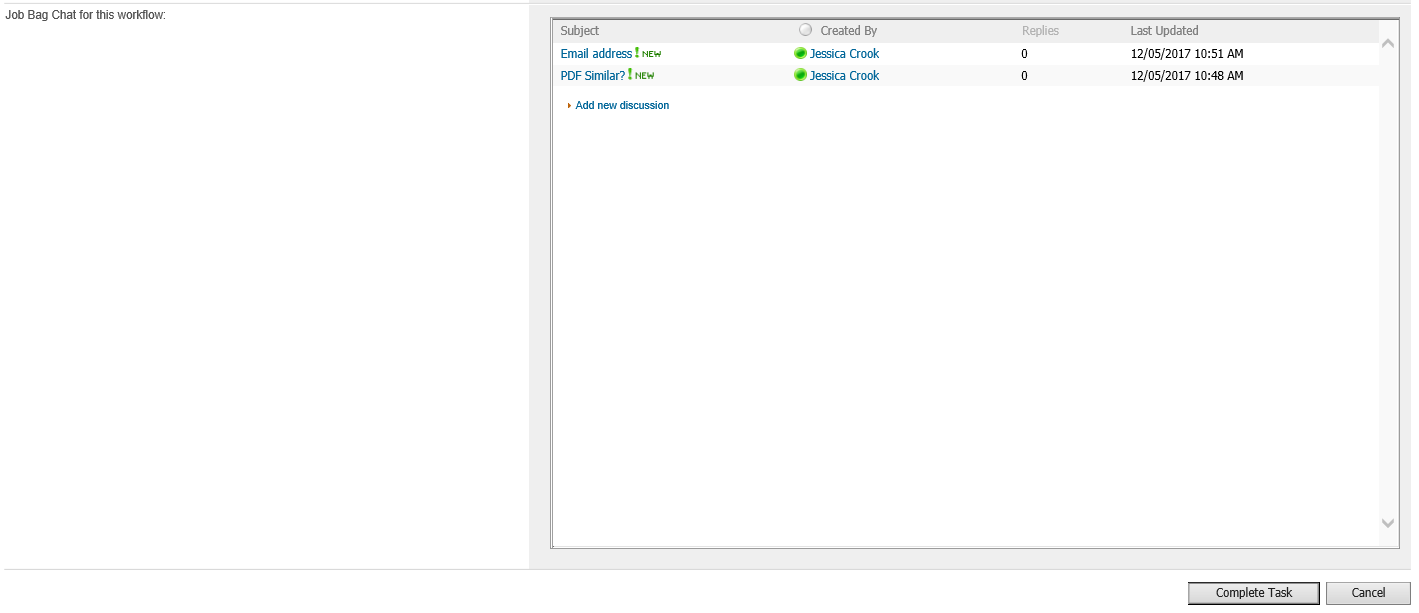 This feature is an additional cost to your current DotApprove system. If you would like to have this feature installed please contact our Customer Sucess Team at support@dotapprove.co.uk