You can email documents directly into a Job in DotApprove. You can also include DotApprove into any email conversations you have outside the system related to a job, this is useful in allowing you to capture all applicable conversations.
To do this please follow the steps below.
Step 1: Insert your DotApprove email into your email fields. This can only be done within the 'To' field, please do not use 'CC' or 'BCC'.
Step 2: Attach your document and ensure that the job number is put in square brackets within the subject line, for example, [DEM00010] and click send.
This will now have sent an email to your job and the document is saved.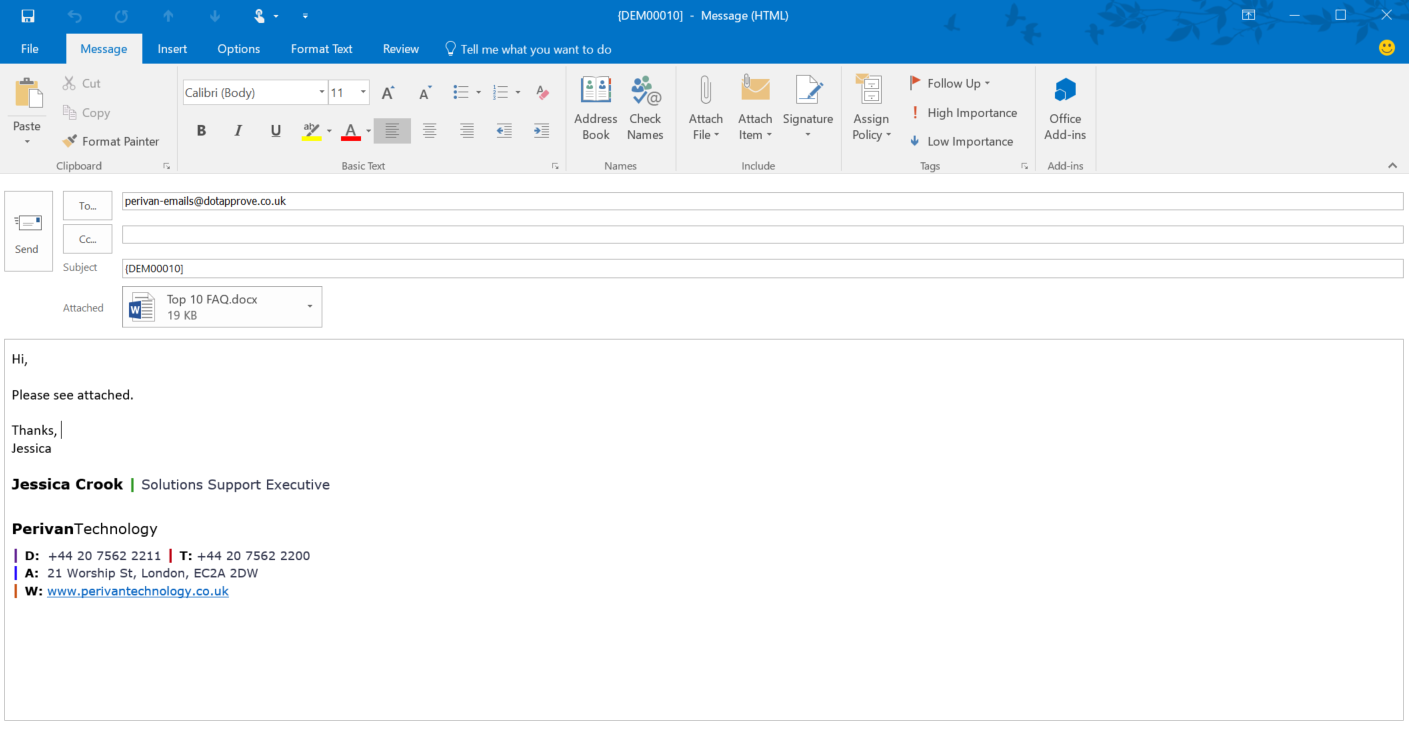 Please note: If you unsure of your email then follow the format below or email support@dotapprove.co.uk and we can confirm this for you.
Insertcompanynamehere-emails@dotapprove.co.uk